Band of Builders launches free counselling service for tradespeople to tackle construction industry mental health crisis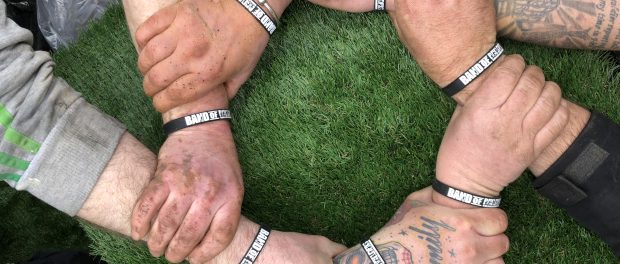 Construction workers in crisis are being urged to use a new free counselling service that has been set up by a national builders charity, after its inaugural Big Brew fundraising campaign raised enough cash to run the service for the next two years.
Band of Builders (BoB) is reaching out to tradespeople who are experiencing anxiety, depression, loneliness, relationship issues, self-harm, feeling suicidal or any other trauma to encourage them to take the all-important first step of seeking help, which is tailored for those in the construction industry.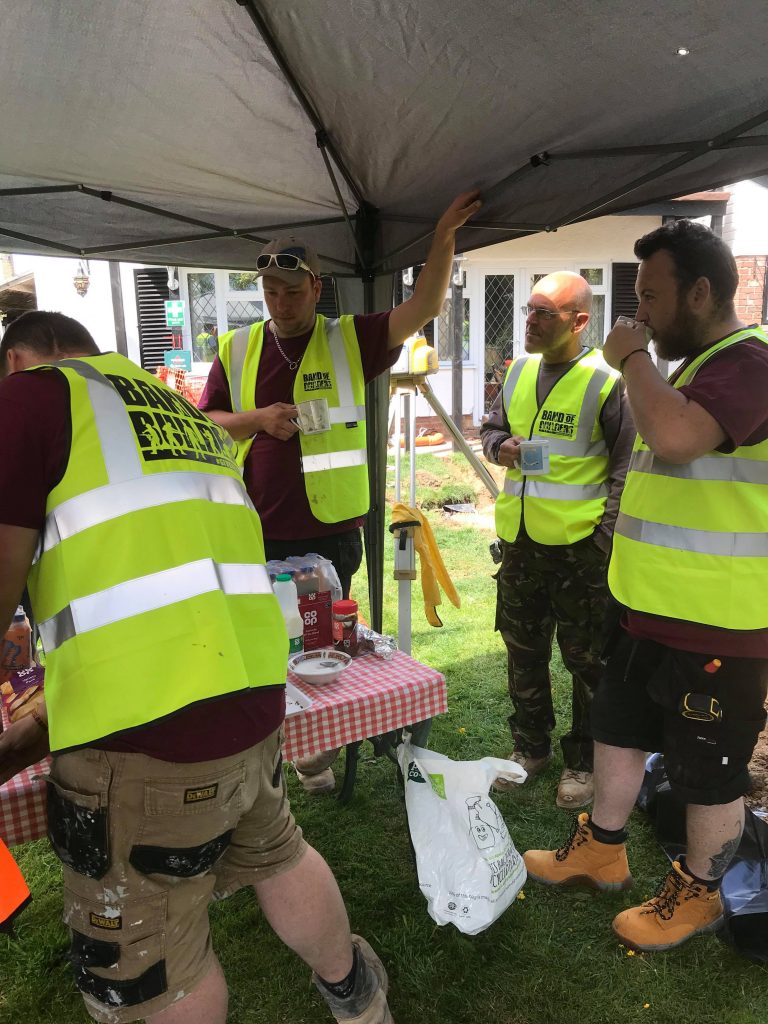 Tradespeople can self-refer themselves through the charity's website and receive confidential counselling in person (dependent on location), by phone or online via a video call service such as Microsoft Teams or Zoom.
Band of Builders – a registered charity which helps members of the UK construction industry battling illness or injury through the completion of practical projects carried out by volunteers using donated materials – is also funding the training of 150 mental health awareness courses – designed primarily for builders merchants staff across the UK, as they are often the first line of support for tradespeople.
The introduction of the counselling service and the drive to make mental health awareness courses available is the charity's response to tackling the mental health crisis within the construction industry, where the suicide rate of UK construction workers is estimated to be as high as two people every day. UK construction workers are also nearly three times as likely to die by suicide than their counterparts in other industries.
Peter Cape, Big Brew lead at Band of Builders, is keen to encourage any construction worker in need – or even an immediate family member of a tradesperson – to access help and support through the new counselling service.
"Band of Builders has a very active community of nearly 50,000 tradespeople across the UK and they share so many heartbreaking stories of people who are struggling, or facing some very serious situations," he said. "We hope that our new counselling service can be a real lifeline for people who think they have nowhere else to turn. 
"Whilst there are some incredible organisations out there doing fantastic work to support people across the spectrum of mental health and wellbeing, we hope that the fact we're a charity for builders, run by builders, might make it ever so slightly easier for people in crisis to reach out to us." 
Mr Cape also thanked all those who supported the charity's first inaugural Big Brew event – which was sponsored by Resideo – in October 2021 which raised far more than the charity had hoped for.
"The Big Brew was conceived as a way to encourage tradespeople to open up about their mental health over a cuppa. The builders merchant sector in particular really got behind this and during the month there were nearly 200 events that were hosted across the UK," he said.  
"The campaign was run in conjunction with Resideo – and events were held at the likes of Jewson, Talasey, Lords, DEWALT, Graham's, Plumb Centre, Wolseley and many more – because we know that many tradespeople feel isolated and a visit to a merchant to get materials may be their only human interaction during a day. This is why the funding of mental health first aiders for merchants is equally as important to BoB and because counter staff will be trained to spot telltale signs of builders who are struggling. They can also talk and potentially offer support."  
The counselling service can be accessed from https://bandofbuilders.org/pages/apply-for-help and clicking the Wellbeing Service where there is more information about the service and self-referral form. This is also signposting for people in immediate crisis.
Peter added:
"We'd much rather support lots of people who are in crisis, than even just one family who have been left bereaved because a tradesperson has taken their own life." 
Big Brew will be running again this October and BoB has set its sights on doubling the amount of events across the UK, so it can fund even more mental health provision for the construction industry.