Award-winning construction company unveils new brand identity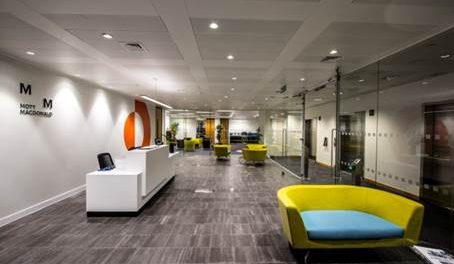 ITC, an interior fit-out and refurbishment specialist to the construction industry, unveils vision for the future with brand evolution
The award-winning construction company, which celebrated its 25th anniversary in 2017, believes the brand refresh will set the scene for the next 25 years
ITC also announce that current Managing Director Ian Conway will be stepping down from his current role, with Nick Conway taking up the position, with immediate effect from today.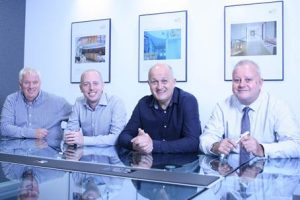 ITC, a specialist fit out and refurbishment contractor, today unveils a new brand identity, marking its established presence in the construction industry and demonstrating its commitment to excellence. Formerly known as ITC Concepts, the new look for the Croydon-based company ushers in a strong vision for the future which will see ITC look to grow its size and reputation to even greater heights.
Ian Conway, one of ITC's founders, commented:
"I'm incredibly excited about ITC's brand refresh and the new opportunities it presents. It's amazing to think that our first invoice was for £60 and we have now been in business for 25 years later, employing over 60 people and working on some of the UK's most exciting projects. 
"What sets us apart from other contractors is our enthusiastic, positive and dynamic approach. Our vision is to be a business driven by talented construction professionals, providing an environment that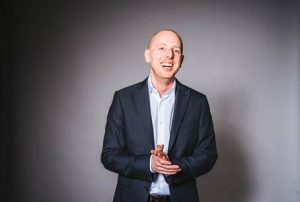 fosters personal growth and encourages self-pride, and this brand refresh encapsulates this.
"It feels very fitting that this exciting new change is happening as I handover my role of Managing Director to Nick, who I will continue to work alongside, and the board."
The brand refresh includes a new logo and website and a written mission statement crystallising ITC's core philosophy: building great together and exceeding client expectations.
Nick Conway, who has been announced as the company's new Managing Director, added:

"ITC has had an incredible 25 years so far, working on iconic sites across a broad spectrum of sectors from the London Eye to the Leake Street Arches to NHS hospitals. The new branding reflects our growth into the next stage of the business and the next 25 years.
"Innovation has always been fundamental to ITC and we've never been content to settle. The brand refresh reflects our commitment to our colleagues and clients to pursue and deliver excellence. It is a chance to establish an even stronger presence in the industry and get our name out there to future clients.
"However, one thing that won't change is our attitude and approach. We're very proud of our culture and investing in people is at the heart of what we do. Whether it's putting colleagues through university or involving our whole team in strategy setting, we recognise that it's the people that make the business. Focussing on people and working collaboratively allows us to make our projects, processes, environment and even ourselves, better than before."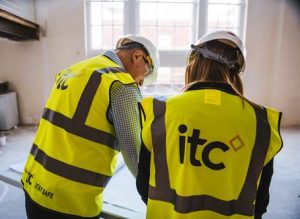 ITC won Best Business for Employee Training & Development at the Croydon Business Excellence Awards last year and are Constructing Excellence finalists in two categories this year, including SME of the Year. The firm is also at the frontline of sustainable development, officially adhering to ISO 14001:2015 requirements.
The new look can be seen on their website www.builtbyitc.com