Applications are now open for the Princess Royal Training Awards!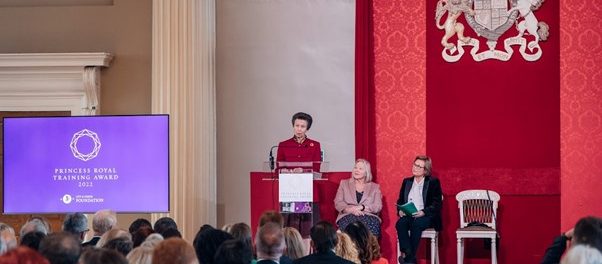 The Princess Royal Training Awards: Be recognised in the construction industry with a prestigious award that celebrates outstanding training
Free to enter, the Princess Royal Training Awards celebrate employers committed to training, learning and skills development who can demonstrate exceptional impact on their business. If you want to showcase your training and join an outstanding Alumni network of 600+ organisations committed to investing in learning and development, then this could be the perfect award for you.
Who can apply?
The Awards are open to any private, public or not-for-profit organisation operating in the UK and Ireland regardless of size or sector. Whether training to tackle skills shortages in the sector, investing in graduates to reduce staff turnover, developing programmes to nurture traditional skills to deliver exceptional quality, or harnessing L&D to address gender imbalances in leadership or create a culture of inclusivity and support, the Awards are open to all.
Previous Award recipients include global multinationals such as IBM and GSK, well-known brands including Barclays, Dermalogica, DVLA, Greene King, JCB, John Lewis, Royal Mail and Santander, as well as charities and smaller organisations such as Light Foundations, The Donkey Sanctuary and Cox London.
Construction industry organisations large and small have achieved an Award, including well-known distributors of construction materials Travis Perkins plc, leading infrastructure group Balfour Beatty as well as other notable organisations in the industry such as Cyfle Building Skills Ltd, Gelder Group construction company, Lee Marley Brickwork Ltd, Errigal construction and Walker Construction.
Recipients have been awarded for a range of commendable schemes including outstanding apprenticeships aiming to diversify the workforce or employ disaffected youth from the local area, or programmes admirably focusing on improving employee mental health and well-being.
 What do the Awards offer?
With the Princess Royal Training Awards, successful recipients benefit from external recognition, attendance at a high-profile ceremony and access to valuable networking opportunities through membership of the alumni.
Previous Award recipients have also reported numerous additional benefits including increased investment in training programmes, improved recruitment and retention, and incorporation of HR and Learning and Development into organisational strategy. Furthermore, one recipient who achieved an Award in 2022, explained that:
"It immediately attracted interest from overseas. We work with a lot of American clients and we export a lot of what we do around the world and people noticed it. It is a mark of excellence and I think people recognise that both in the UK and internationally".
Even better, as the Awards are a standard of excellence, you are not competing against other organisations. You simply need to show that you are meeting the Awards' criteria through your training programmes.
All applicants have access to ongoing support throughout the application process. As well as virtual support workshops and 'tea and chat' sessions, the Princess Royal Training Awards team offers assistance through 1-1 calls, web chat and email support. Applicants even get the opportunity to receive valuable feedback from Assessors on draft applications when submitted before 28th February.
How do we get started?
Click on the link to Apply and you'll be sent a unique link for your application form, which you can fill in and submit online.
The Awards are open until 31 March 2023.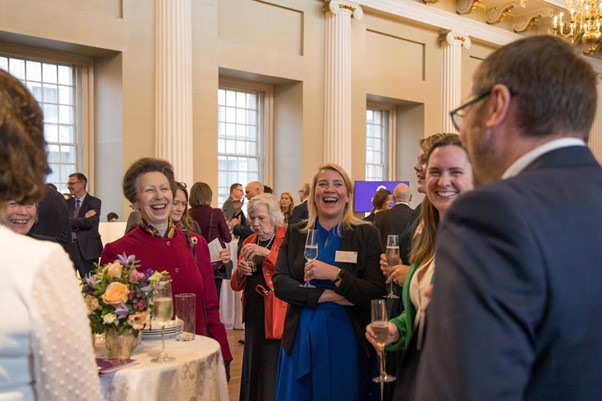 If you have any questions, you can get in touch with the Princess Royal Training Awards team at: info@princessroyaltrainingawards.com.