Amey employees choose Cancer Research UK for two-year charity partnership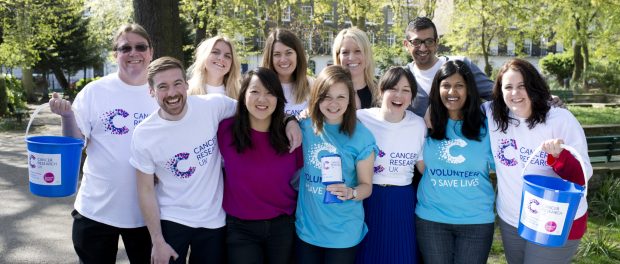 Cancer Research UK has been chosen by more than 800 Amey employees to be Amey's Employee Chosen Charity for the next two years.
The initiative was launched in February and gave all Amey employees the opportunity to nominate a charity that they wanted Amey to partner with for the next two years. More than 122 nominations were received for 89 different charities, which were whittled down to four finalists by a panel of 26 judges from across Amey.
Amey will be supporting Cancer Research UK through fundraising and Community Involvement Days, which are a paid day of volunteering given to each Amey employee every year. Amey will also be working closely with Cancer Research UK to keep raising awareness and ensuring they receive lasting benefits from the partnership.
Amanda Fisher, Amey Chief Executive, commented:
"We have a strong reputation for supporting charities and community groups across the UK and it's been wonderful to see how enthusiastically this initiative has been received across the business. We really wanted our people to feel like they could get behind the chosen charity, and what better way than to put the process of choosing it into their hands. Cancer Research UK is a fantastic charity and I'm delighted that we'll be supporting them over the next two years." 
Amey employee James Hicks, who was also one of the competition judges, also commented;
"I had to think carefully about how well Amey's company values fit in with the charity values, how readily our staff can use their community involvement days with that charity, and if the charity has a wide enough base for all Amey staff across the UK to get involved.  It's been really rewarding to be a part of the selection process and to contribute to such a worthwhile cause."  Caro Evans, Director of Partnerships at Cancer Research UK, added, "Cancer Research UK is absolutely delighted to be Amey's Employee Chosen Charity. Amey's support is invaluable, now more than ever, and will help us continue our life-saving work. We look forward to an exciting two years ahead of working in partnership together."