Alcumus launches free tools to help businesses survive Covid-19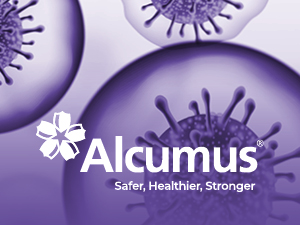 Of all the business sectors to struggle to navigate the Covid-19 crisis, the construction sector has arguably found it the most challenging.
Whether it's keeping tabs on employees who are furloughed, getting everyone back to work safely or simply functioning in a world with hugely disrupted supply chains, Alcumus has the solutions, many of which are free to access and use.
The Alcumus Covid-19 Platform is an easy-to-use collection of tools to help you through the Covid-19 crisis, get your business back to work and comply with Government advice and legislation. It helps with things like:
tracking your employees through furlough
assessing and recording the wellbeing of all your employees
DSE assessments
return to work assessments
COSHH assessments
re-establishing your supply chain
Our HR specialists, Health and Safety experts and toxicologists have been involved in the development of these tools to ensure that they can support you during Covid-19 pandemic.
Overall it helps you meet your legal duty of care to employees, comply with legislation, reduce the chance of enforcement action and get back to work.
Learn more and get free access to the platform here.