Ability Qualifications LTD
NVQ's for Construction
Ability Qualifications was established in 2018 as an accredited provider of Construction and Health and safety NVQs that provides the recognised pathway for those who work within Construction and Health and Safety, for potential candidates to achieve a nationally industry recognised diploma.
The Diploma gives each candidate the route to achieve to apply for their relevant skills card within the Construction Skills Certificate Scheme (CSCS).Accreditation of learning is also recognised by the CITB and provides the route to either Grad IoSH or MCIOB following a professional review.
Prior to accepting potential candidates on any courses, we would perform a skills scan to ensure that they are guided onto the correct course to their level of knowledge and expertise rather than just signing them up for financial gain.
The courses are provided electronically as a means of distance learning, in line with the criteria set out by Proqual, and is a combination of evidence collection, knowledge question papers and site assessment/s. The candidate can tailor the time they can commit to their studying by simply applying the course evidence as and when they choose and in conjunction with the personal development plan agreed upon registration.
We also offer a group pathway for employers where Ability Qualifications can perform classroom sessions over a fast track method. This consists of 4 sessions over 4 months and assignments are set to each attendee. An end site assessment is also performed to each candidate at the end of this period.
We are very fortunate to have a highly skilled and industry experienced team who have achieved recognised status within their fields and hold the same passion in support for candidates and sharing their expertise.
Ability Qualifications stands out compared to all other providers on two elements. Firstly we recognise the cost for those who wish to be recognised for their knowledge, experience and skills and ensure that the prices for the courses are more ethically and affordably priced. Secondly our candidates know that we are available for support 12 hours of the day and 6 days of the week, and this works around their commitments at work where they know they can speak to us when they return home from their occupation.
We provide our courses with the candidate at the centre of all their decisions and pride ourselves on service delivery. We reflect on how we can do things better to the benefit of our candidates and sponsors.
In summary, we can provide our courses at a more affordable rate as our ethos from the outset was to keep our overheads down on unnecessary costs and to reflect our savings and passing on to potential candidates who wish to upskill.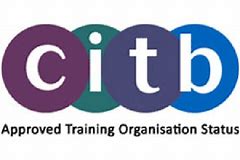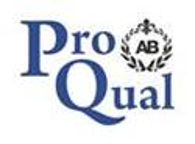 By Andrew Pound
Managing Director and Senior Assessor
Ability Qualifications ltd