2N LAUNCHES THE 2N® CLIP TO MEET THE GROWING DEMAND FOR IP ACCESS CONTROL IN EVERY TYPE OF HOME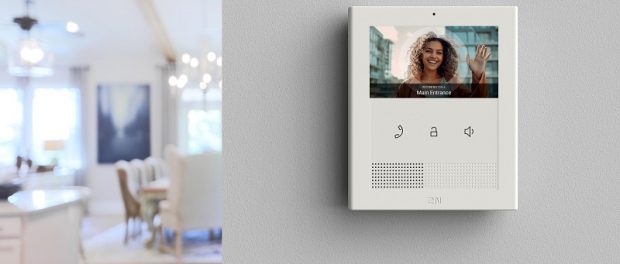 2N, the global market leader in internet-enabled intercoms and access control systems, has launched a new IP answering unit, the 2N® Clip , which is designed to meet the growing demand for IP technology in mid-range residential projects.
The 4″ video device runs on the same powerful, reliable operating system as 2N's premium IP products, and offers many of the same advantages, including top quality audio and video –which enhance home security. It also offers the same high standards in other areas too, including cybersecurity and sustainability, which are demanded by more and more users. On top of that, the 2N® Clip is the fastest answering unit on the market to install – it only takes three minutes – and it can be managed and configured remotely via the My2N Management Platform.
The 2N® Clip has also been developed with a focus on the importance of aesthetics in access control. High-end functionality will always be the top priority for access control firms, but when technological capabilities come together with elegant design, as in the case of the 2N® Clip, access devices can genuinely enhance the status of the building in which they are installed.
The product launch follows the CEDIA Expo 2023 in Denver, Colorado, at the beginning of September, where the 2N® Clip was shown live to industry experts for the first time – and where it met with an overwhelmingly positive response.
Michael Nicholson, 2N's Business Development Manager for the UK & Ireland, said:

"IP technology has transformed access control, enhancing both security and convenience. But in the residential sector, there has been a common perception that IP technology is only affordable in high-end, luxury projects. The 2N® Clip completely up-ends that idea, and will help deliver 2N's mission to bring the benefits of IP technology to every type of home."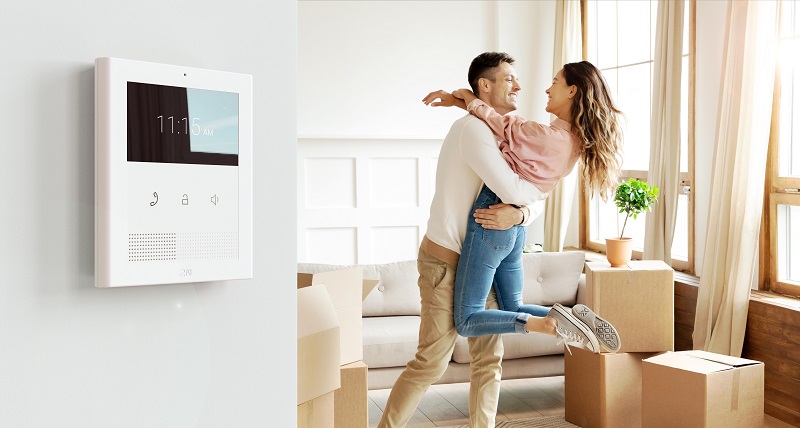 Find out more on our website here:  https://www.2n.com/en_GB/