1Guava to launch tower crane analysis software at vertikal days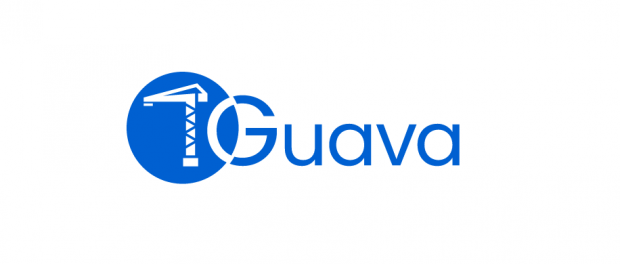 •The emphasis will be on monitoring Tower Crane usage day-to-daywhile providing real-time information on the current activity on itsweb platform and how it can increase on-site productivity, promoteproactive scheduling, and deliver intuitive reporting to support on-site operations.
•The company will highlight and showcase it's thorough testingprogram and how 1Guava now forms part of the daily on-siteroutine enhanced by its truly paperless capability.
•1Guava is now available in the UK and will be demonstrated on theWOLFFKRAN Ltd stand at Vertikal Days, Europe's largest liftingequipment event, taking place on the 10th – 11th May 2023 at theEast of England Showground, Peterborough.
Throughout Vertikal Days, 1Guava will present live demonstrations and show the software's capabilities in real-time. The standalone web-based software boosts simple processes to ensure vital data is captured on-site to give an overview of Tower Crane utilisation while capturing key events such as winding off, maintenance/breakdowns and idle time.
"I am very excited to take the opportunity to share our new online platform live in Peterborough with our friends from WOLFFKRAN Ltd," said Philip Quicoe, Founder of 1Guava. Philip continues, "I have been working on job sites and been involved with Tower Cranes for many years. I observed firsthand a need for a digital platform to manage and monitor Tower Crane usage and I look forward to demonstrating our offering to visitors at Europe's largest lifting equipment show".
WOLFFKRAN Limited have already added 1Guava to its rental quotations in the UK. Adrian Hawkins, Sales Director UK & Ireland, said;
"We identified this software would support our customers with lifting records being kept in paper files on site in most instances. The feedback has been very positive, and we believe more of our customers will significantly benefit from having the 1Guava platform when they see its online capability".
The platform can be used for any operated plant asset on site. 1Guava requires a Tablet to be placed in the operator's cab of the plant asset.
"With just a few taps on the tablet screen, the usage of the plant asset can be recorded. This is then shown on the online dashboard accessible from many connected devices (e.g. laptop, tablet, phone)".
The data is recorded, and activity is shown in real time, enabling users to see the progress even if they are not physically on-site.
Team members from 1Guava will be hosting live demonstrations and allowing participants to test the software themselves at the WOLFFKRAN stand.
Read more at: https://www.wolffkran.com/website/en/us