Transformation of former Durham Hospital into student accommodation begins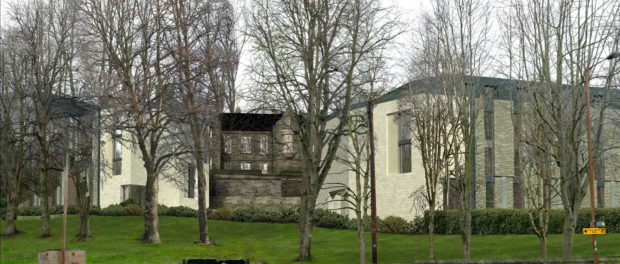 WORK has begun on the transformation of Durham's former County Hospital into new state-of-the art student accommodation by national developers, Sladen Estates, Peveril Securities and Helios Properties.
The former Victorian hospital will be converted and two new blocks of residences built to create a 363-bedroom scheme comprising a mixture of studio rooms and cluster flats for the city's students.
The work is being carried out as part of a £34 million investment in the site that is situated just off North Road, Durham.
Head of student accommodation at Sladen Estates Charles Fish said: "We are delighted the conversion of this historic building has started, that is perfectly situated for students. It is a landmark development for Durham which will breathe new life into one of the city's most recognised, but now disused and derelict buildings."
Once complete, the development will be owned and operated by Unite Students – the UK's leading provider of student accommodation.
Students will be able to enjoy the purpose-built accommodation, whilst also benefitting from its central location near the university campus and Durham's shops, bars, restaurants and transport links. It will incorporate communal outdoor space, plus a more formal garden. A contribution is also being made towards the restoration of nearby Wharton Park, which will further enhance the area.
Charles Fish added: "Conversion of the old County Hospital will be sympathetic to its original features, whilst incorporating modern design and technology. The significant investment to bring this iconic building back to its former glory will benefit Durham residents and students alike, and is a positive reflection of investor confidence within the region."
The first students will be able to move into the accommodation from the start of the Autumn term in September 2018.