Wood effect flooring can be a durable option in in Build-to-Rent and student accommodation schemes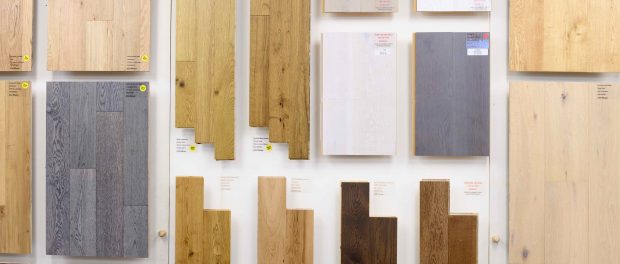 When it comes to choosing flooring in a construction project for developments such as Build-to-Rent (BTR), student accommodation or a hotel – which may be likely to endure some high traffic in communal areas – it's wise to put some careful consideration into the options to ensure longevity. Wood effect flooring is a popular option in a range of settings for its design versatility and timelessness, and with the vast range of types available on the market, it's not hard to see why it's a popular choice. From engineered wood to laminate or Luxury Vinyl Tile (LVT), durability need not come at the expense of style, nor blow the project budget.
Luxury Vinyl Tile (LVT) ticks a variety of boxes
Luxury Vinyl Tile, sometimes known as Luxury Vinyl Plank, is a type of composite flooring that offers a realistic wood or tile effect, high durability, easy-installation options and can often be waterproof. The vast variety of designs that can be bought include traditional or contemporary wood effect, dark or light, and in varying plank sizes or styles – short, long, wide or narrow, and popular, on trend for 2022 designs such as herringbone. The options really are endless. This is because the planks or tiles are made up of a realistic digital print, overlaid by a durable wear layer and with an insulated backing. The wear layer is often textured for authenticity, is scratch-resistant and non-slippy, as well as being warm and comfortable to walk on in bare feet. Additionally, most types are completely waterproof. Where a multi-story scheme is being considered, it is also wise to consider LVT for its acoustic properties, as it is much quieter underfoot than some other hard flooring options.
LVT is available in glue-down or click installation types, and can be laid on a variety of subfloors, offering true versatility – which is great where both installation budget and time is crucial on a project. In high traffic areas, it's wise to go for the thickest wear layer that the budget allows, to ensure longevity.
The popularity of laminate has not waned
Laminate flooring has been a popular choice for decades, and when it comes to value for money, installation methods and style options, it's still a great flooring choice. In terms of styles, colours and plank sizes, the options in laminate easily matches that of its LVT counterparts, and durability is good, so it will easily withstand high traffic as long as a moderate quality option is specified.
As laminate has been a firm favourite for many years, installation of it is a familiar procedure even for DIYers, so tradesmen can execute with speed and ease. The only real downside of laminate is that it is not a moisture tolerant option, so can't be used in bathrooms. Although largely suitable for kitchen areas, any spillages need to be dealt with quickly to avoid damage – something that is not always guaranteed in a scheme featuring a communal kitchen space, such as a student accommodation or tenant scheme.
Engineered wood is a timeless classic
For a luxury multi-room scheme such as a retirement home or high-end BTR, a real wood floor might be the desired design, but engineered offers a much lower-cost alternative. It is made up of compressed wood types overlaid by real wood veneer. With a decent enough thickness of veneer, marks or dents can be sanded out so the option does offer the capability to be repaired as and when needed to maintain its look. It looks and feels warm, as real wood does, and is appealing to many. It will cost more, so wouldn't be the choice for a budget-conscious project, and isn't waterproof.
Other options could include sheet vinyl, which has come a long way over time. Available in a range of wood or tile effects, or a range of colours, it is fast and simple to install, as hardwearing as LVT and where cost is an issue it can help achieve a stylish look without blowing the budget.
Our advice would be to choose LVT as it's an option that ticks all the boxes, but developers and specifiers have never had it so good when it comes to viable flooring options to suit any budget.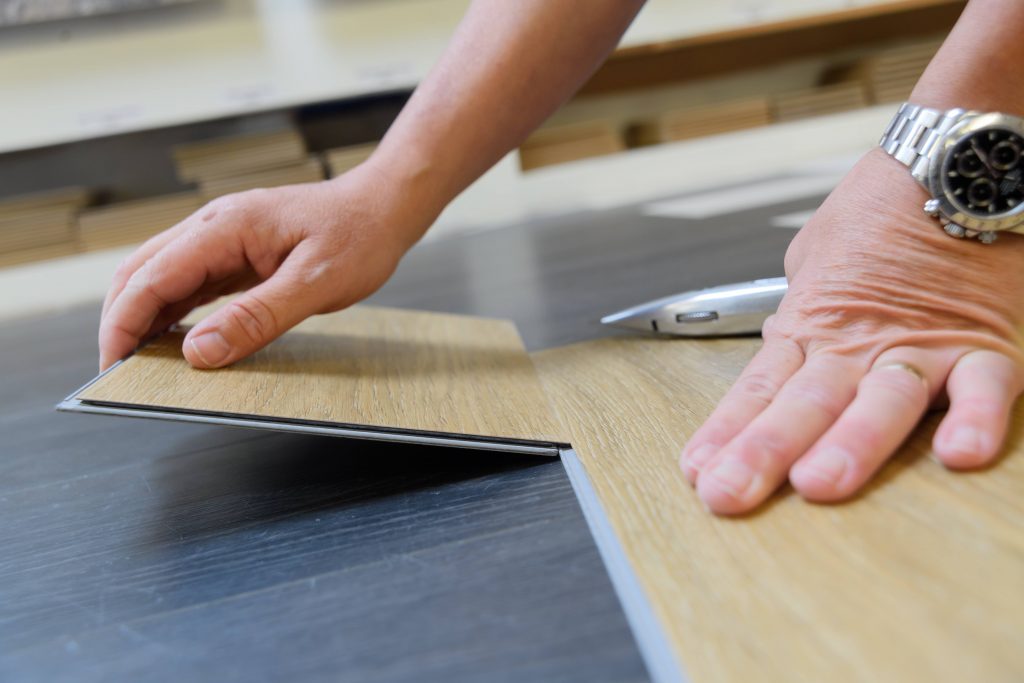 Paul Hambidge, founder of flooring retailer and manufacturer Factory Direct Flooring.
Instagram – https://www.instagram.com/factorydirectflooring/