Willmott Dixon named for secure children's home in Lincolnshire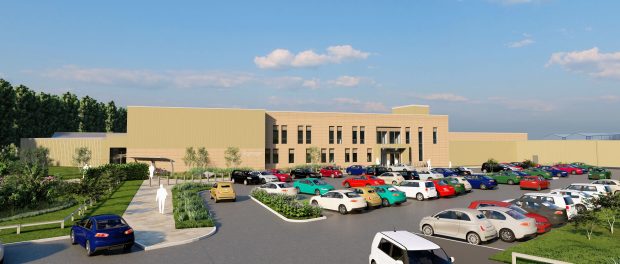 Willmott Dixon has been selected to complete the design proposals for a new secure children's home to be built on the edge of Sleaford, Lincolnshire.
Plans for the 28-bed secure facility, which will be located in Bonemill Lane on the outskirts of the town, were approved by members of Lincolnshire County Council's planning and regulation committee on 31 July.
The scheme, which is being funded by the Department for Education, will provide care for some of Lincolnshire's most vulnerable children as well as being a national resource for secure accommodation.
Nick Heath, director at Willmott Dixon, said: "This is a hugely significant scheme to help Lincolnshire address its need for secure accommodation. The new building has been designed to support the young people to get their lives 'back on track' using a whole host of facilities including on-site education, wellbeing, vocational and sports facilities, as well as delivering against important sustainability credentials to make the building's legacy especially evident."
The new accommodation will aim to achieve as close to a net zero in operation solution as possible with a design that is majority off-grid supported by solar panels and state-of-the-art power storage.  The development will also feature a new service road, a car park, a surface water attenuation pond, and landscaped areas.
Cllr Mrs Patricia Bradwell OBE, executive member for children's services at Lincolnshire County Council, said: "The new secure home will provide a much-improved environment for the young people living and educated there and help to meet the increased national demand for spaces. It will make sure these children are offered the required support, training and guidance in modern facilities."
The scheme has been procured via Pagabo's Major Works framework. Willmott Dixon has been appointed as contractor and Kier is the architect for the project.