Vistry celebrates success of new development in Stafford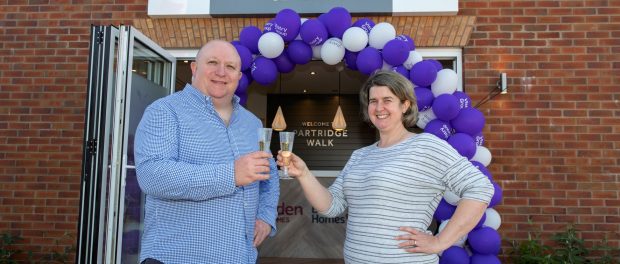 Vistry Group hosted a celebration event for its suppliers to thank them for making the Partridge Walk development in Stafford a success.
A selection of food and drinks were served to guests, who ranged from interior designers to electricians working on the 250-home development in the Beaconside area of the town.
Vistry is building a mix of two, three and four-bedroom houses for sale under its Bovis Homes brand at Partridge Walk, off Stone Road.
The new neighbourhood is a joint development with Barratt Homes, which is building 350 houses on the 97-acre site, and is part of a wider scheme which is set to deliver 2,000 new homes in the area.
Lynton Dudgeon, sales and marketing director for Vistry Mercia, said: "This event was a fantastic opportunity to celebrate the success of Partridge Walk and to thank our suppliers for their important role in helping the development come together.
"We released the first homes onto the market in April this year and interest from buyers has been consistently high ever since. Partridge Walk is proving particularly popular with families, and sales have been going extremely well
"Everyone had a great time at the event and it was nice to be able to show our appreciation to our dedicated suppliers, without whom this success would not be possible.
"Without teams such as those from Show Business Interiors, who designed our fantastic show homes, bringing what began as an idea on paper to life, we wouldn't be able to create the Partridge Walk vision that is visible today."
For more information about the development, visit bovishomes.co.uk.