UK's FIRST DEDICATED PROFESSIONAL PROPERTY PORTAL TO BREAK NEW GROUND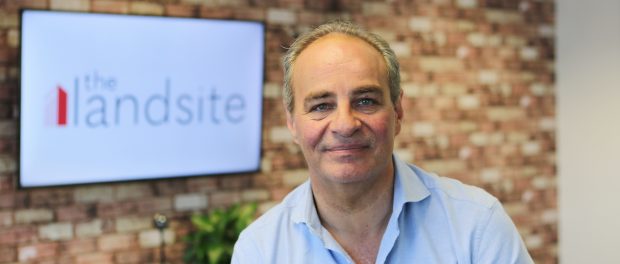 A new online platform dedicated to the professional property industry has been launched by proptech investor Ramsey Assal.
Named The Landsite, the new platform connects the various moving parts of the UK's professional property industry and aims to become the go-to online portal for all businesses and professions associated with the property world.
The purpose of The Landsite is to source and attract information from the UK's professional property sector and centralise it within a digital hub that is easily accessible and universally available to anyone.  It offers landlords, tenants, buyers, professional services, property related businesses and independent users access to professional services, land & commercial property, news & analytics and business services.
Assal, a property investor and developer with over thirty years' experience, took the decision to create the new platform due to frustrations sourcing both land for new development and reliable professional service businesses.
"My vision has been to connect the various sectors of the property industry into one easy to access hub – forming a community of professionals and their businesses, focused entirely on the professional property sector. Landlords, property professionals and commercial organisations can rent, sell or buy land & commercial property, promote their professional services and businesses and/or source information and data from a central point."
Any business operating in the professional property industry, such as solicitors, architects, surveyors, developers and financial professionals, will be able to showcase their services and raise awareness of their brand through The Landsite, ultimately leading to new business transactions and partnership formations with engaged and like-minded customers who are seeking out their products and services.
Over eight months in development and with a six-figure investment behind the project, Assal is confident that the platform he's created will solve the problem of clutter and fragmentation in the professional property sector and will bring together the community by organising relevant information and making it universally accessible in a single destination.
"Having gone through a comprehensive research phase to investigate what land and property professionals are looking for, we have developed a functional and intuitive platform, which we believe will clear a path through the jungle of the land and commercial property world."
"The Landsite supports and connects the sub-systems of the UK's professional property industry and offers landlords, tenants, buyers, professional services, property related businesses and independent users access via digital channels to stock (land and commercial property); data (news and analytics) and business services."
With a view to creating a community network for property professionals – the largest in the UK ultimately – one of the additional features of the platform is that land and property can be uploaded by agents and developers themselves via a user friendly, step-by-step dashboard that will give them direct access to active investors, buyers, landlords and tenants.
Anyone with an interest in land or commercial property can use The Landsite as a single source of information via a news section, which offers credible and reliable insight, views and information on the UK and global property industry.  Journalists and information providers are encouraged to use The Landsite to publish news and insights giving them another route to market for their commentary and opinions to a targeted audience.
A second phase, already at development stage, will enable registered users of The Landsite to connect, network and converse in a forum setting with communication features such as instant messaging planned.
The concept has already captured the attention of overseas investors keen to invest in UK land and commercial property but who are currently restricted by the logistics of managing the process from international locations.
"Uniquely, we are a portal dedicated to supporting the UK's land and commercial property sector and all its related businesses through information and knowledge" concluded Assal.
The Landsite has been created to bring the country's property community together in one network so that they can access the information they need in a single place. Initial views on the concept and platform from industry professionals have been highly favourable and the outlook is certainly positive for Assal and The Landsite.
Website: www.thelandsite.co.uk