TYDE Launches the New Dudley Valve Mate™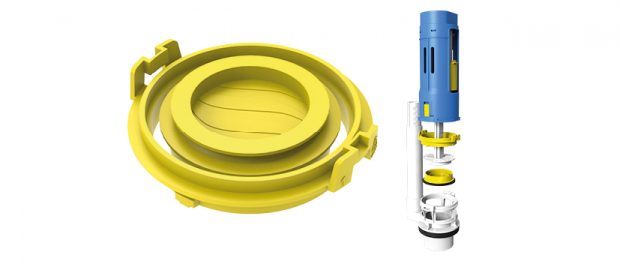 TYDE is excited to announce the launch of their new Dudley Valve Mate™.
TYDE have made the installation of its Dudley Victoria outlet valve even easier with the launch of its new Dudley Valve Mate™ adaptor.
Designed to allow the Dudley Victoria valve to retrofit other flush valves the new Valve Mate™ is simple to fit and can be installed in seconds thanks to its unique clip and lock feature.
Once fitted with a Valve Mate™ the Dudley Victoria Valve can be retrofitted onto an existing flush valve cage removing the need to split the cistern from the toilet or remove any potentially rusted bolts! Saving time and effort when replacing a faulty flush valve.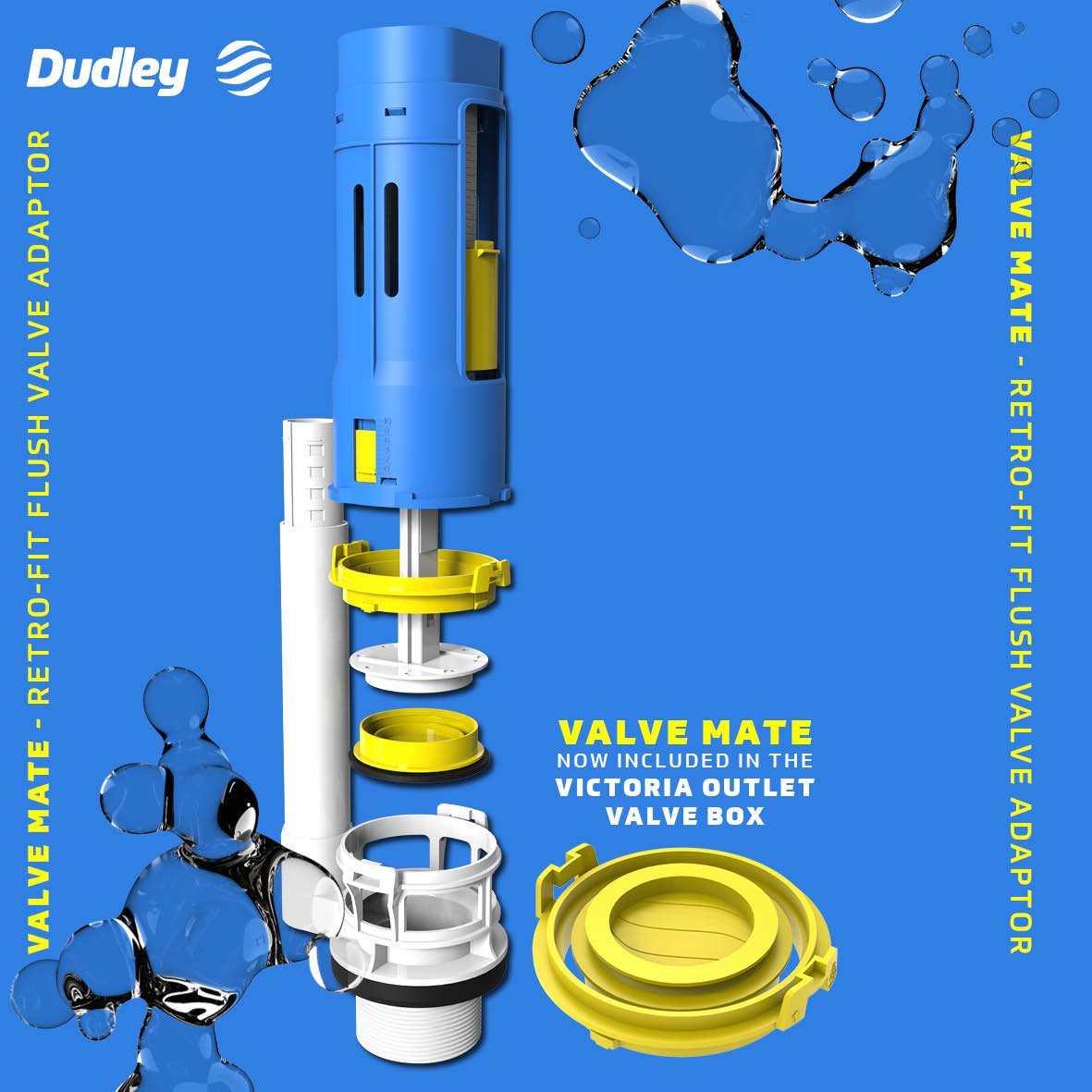 The new Valve Mate™ will be supplied prepacked with both versions of the Dudley Victoria Valve reducing the amount of stock plumbers need to carry on their vans.
The Victoria Valve is WRAS approved and can be serviced in under 5 minutes providing installers with a real time saving advantage. This high-quality Outlet Valve is fitted with long life silicone seals and a choice of button mounting options. The new Victoria Valve offers Water saving options with full and reduced flush options as standard. For maintenance or replacement, the robust but simple to use bayonet fixing enables the valve body to be quickly and simply removed from the cistern making the Victoria Valve fast and simple to install and maintain.
The new Valve Mate™ and Dudley Victoria Valve are excellent additions to TYDE's extensive product range offering both quality and reliability and for peace of mind, the new Victoria Valve come with a 3-year warranty and can be ordered for next day dispatch. Order yours today!
For more information visit www.thomasdudley.co.uk/tyde or email TYDE info@tyde.co.uk