Timbermark helps Swiss Krono add value to production with high quality printing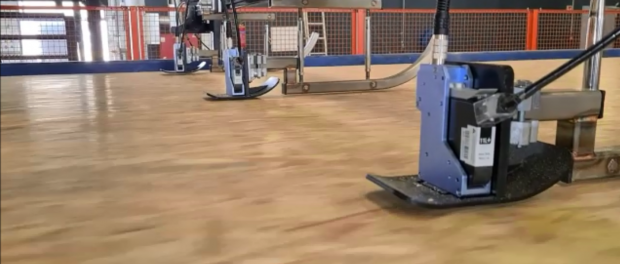 Timbermark of Oxford is delighted to welcome Swiss Krono Group as an international customer, after the installation of a new high-resolution printing system at their OSB plant in Hungary.
The investment means that Swiss Krono can ensure all OSB production is legibly and attractively marked with traceability information and their logo, all at fast production line speeds.
Swiss Krono first approached Timbermark in early 2020, asking for a way to recover an export order which had been rejected by their customer for illegible marking. Timbermark offered a free loan of a couple of handheld Sojet inkjet printers. Swiss Krono was able to recover approximately 3000m3 of stock by re-applying the mark by hand.
They used the Sojet D1 'Dragon' handheld printer, which is low cost, low maintenance and uses Hewlett Packard print technology to provide a high quality, high resolution print.
Impressed by the print quality and user-friendly interface offered by the Sojet product, Swiss Krono requested a proposal for a system for their production line. This would enable the plant in Hungary to mark panels as they are produced. Timbermark installed its proposed new system at the Hungarian site in October.
It comprises a three head Sojet Elfin printer, which delivers 3 x 12.7mm high characters at high resolution quality and printing at speeds of 140m/minute. The mark includes the Swiss Krono logo as well as traceability information such as date of production and dimensions. The printer is PC-controlled remotely via the customer's network.
Swiss Krono is not the only international customer to add value to their product with high quality marking. Timbermark counts Sotrinbois in France, MyWood in Slovakia and BSW Latvia among its export customers.
Colin Stewart, Timbermark's owner and founder, said: "We won't be letting Brexit get in the way of our ambitions to serve the industry across Europe. Our promise to our EU customers is that we will make it as easy as ever to deal with us, and our terms are delivered duty paid."
Sojet is one of Timbermark's most successful exports, which is down to its reliability, with many customers requiring zero service. In some cases customers self-install the equipment with guidance from Colin and his team. The printer comes with a mounting kit that is flexible enough to suit most sawmill uses.
In the UK, Timbermark has been supplying printer systems to the timber industry for 16 years and customers include Glennon Brothers sawmills and the Scott Group pallet manufacturers.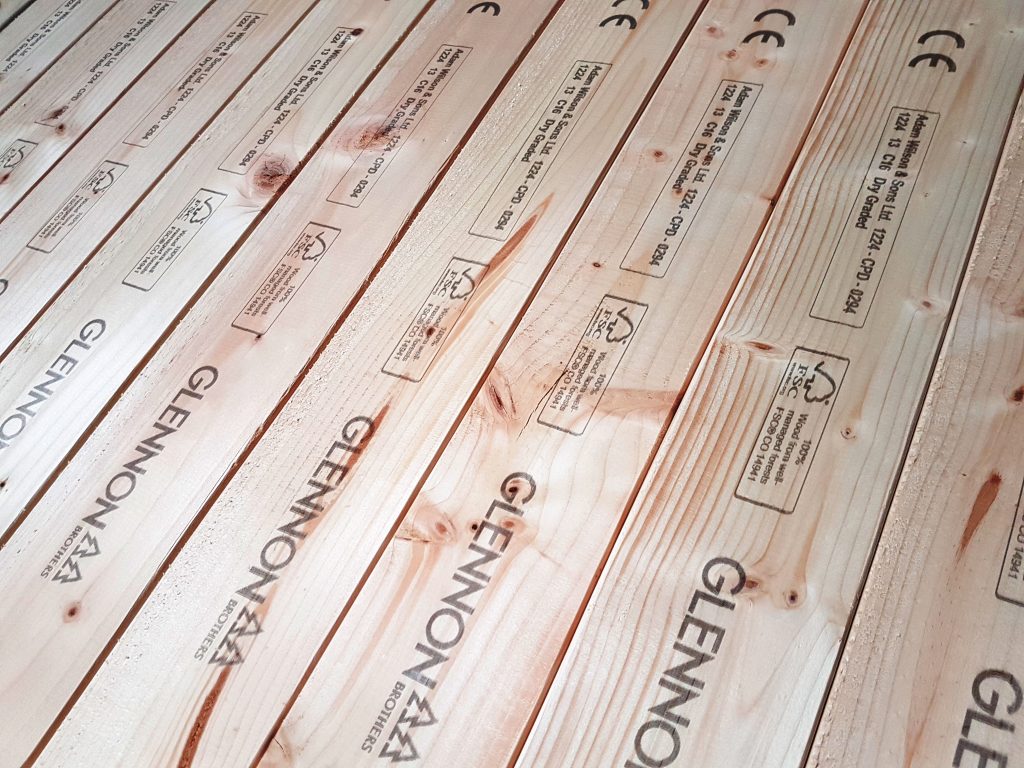 Different processes require different printers and Timbermark offers a range of thermal inkjet printers for marking onto a variety of product surfaces.
The Sojet range uses HP technology to deliver a high resolution print suitable for date and time codes, logos and barcodes. A single printhead produces a mark 12.7mm in height but up to six printheads can be used together to print characters up to 76mm high.
Sojet's handjets produce the same quality of mark but, not being fixed to a production line, they can be used more flexibly.
The V1H handjet is similar to the D1, but it also includes a scan-to-print function so that barcode information can be reproduced in a variety of formats.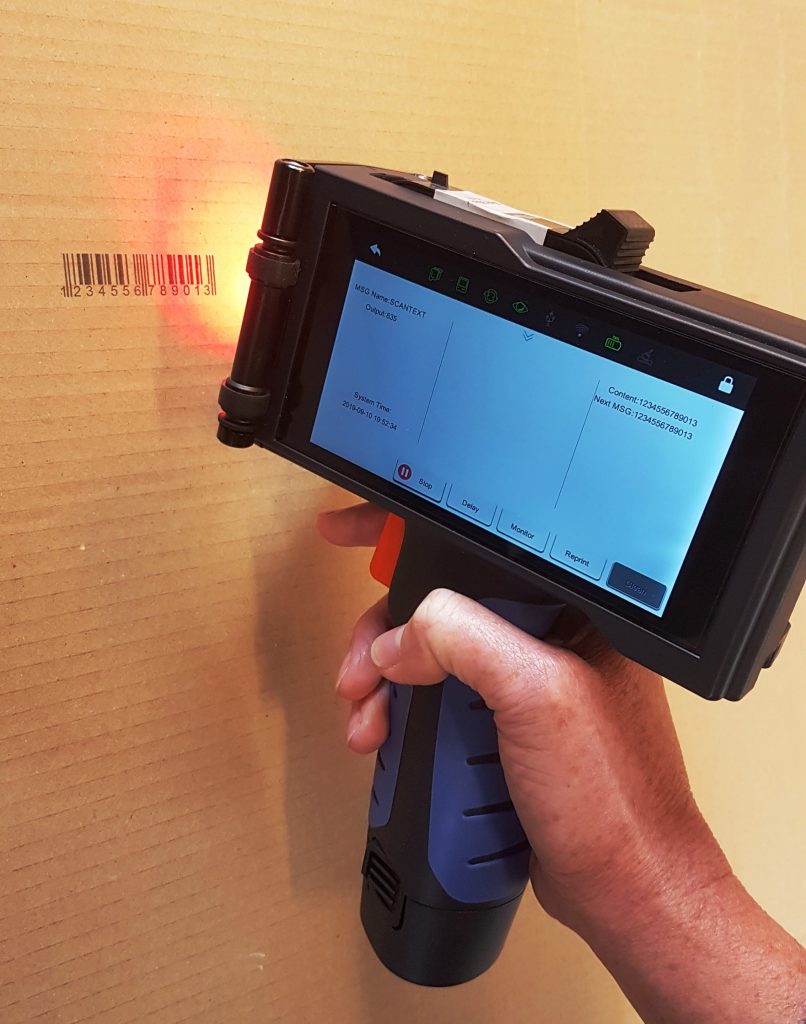 For non-porous substrates, the Sojet printers can use a quick-drying ink, which can be used on plastic, metal and glass.
One the newest additions to Timbermark's product range is the Yeacode printer. This is available with a UV curing system, producing a print that can be fixed onto metal, glass and plastic so it does not wipe or scratch off.
Timbermark has recently launched its e-commerce site, www.t-mark.co.uk, which offers all printers and ink available to buy direct online. To discuss your needs in more detail, please email sales@timbermark.co.uk or call 0870 803 1877.