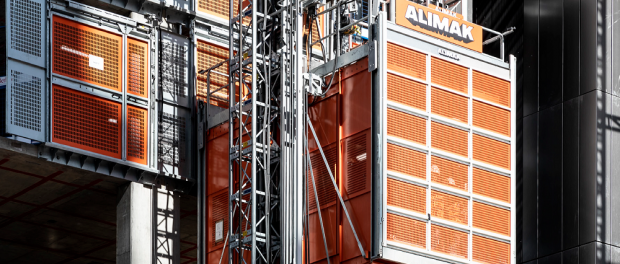 With a total payload capacity of 5,500kg, a load space of 45 cubic metres and measuring 3m wide x 5m long x 3m high, the Alimak Mammoth is one of the world's largest construction hoists.
The twin masted hoist offers flexibility, efficiency, safety, productivity, low energy consumption and low cost of ownership, making it the ultimate choice for both construction and rental companies on projects with extremely high demands on performance.
Alimak products are designed and built to operate in the harshest environments, including construction sites, offshore oil production vessels, cement plants, power stations, mines, ports and warehousing.