Tech start-up Yourkeys is a 2020 business success story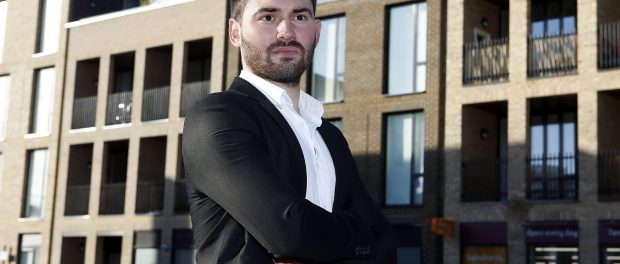 A tech start-up which launched its software one year ago this month (January) has become one of 2020's SME success stories.
Yourkeys launched its platform for new homes sales progression on 6th January 2020. Just weeks later, the company would be helping new homes developers and agents across the UK to process sales remotely, offering a lifeline to the industry in the most difficult of moments.
Yourkeys brings together every element of the sale. Reservation, ID checks, mortgage applications, local searches and conveyancing updates can all be viewed in real time, paving the way for a smoother and faster transaction.
The platform's remote reservation feature was in development to assist overseas purchasers, when suddenly it became a fundamental part of the domestic offering.
Co-founder and CEO Riccardo Iannucci-Dawson, who is an architect and former new homes sales director, explained: "We started Yourkeys in 2017, with a mission to transform the outdated processes which caused hold-ups in property transactions.
"The longer a transaction stalls, the more likely it is to fall through. By simplifying and automating the processes, we created a platform which could regularly achieve exchanges within 28 days.
"By the end of 2019, we were testing the platform in beta with the help of our first three clients, ahead of the January launch.
"We hoped to introduce remote reservations later in the year, then the country locked down. We accelerated the build and launched the new feature in the spring.
"This was a defining moment for Yourkeys, and one which genuinely helped an industry on which the wider economy is so dependent. We wanted it to be accessible to all, so offered free trials of the software until October."
Yourkeys now works with 50 new homes developers and agents, has a growing team and has picked up several awards along the way.
While the timing of its launch was impeccable in many ways, the company has faced the same challenges as any other beginning to trade in uncertain times.
Riccardo said: "I'm probably most proud of the fact that we are still here. Running a business of this nature will always bring highs and lows. Being able to continue and push through them is what makes us successful.
"We came up with a small solution to a small problem, but it's one that's important to this industry. Creating a business around the solution was the real challenge.
"We have built a fantastic, energetic team with a shared enthusiasm for the product and its potential. This team has had to shift to remote working, offer support to clients without being able to visit them, all while juggling the difficulties COVID has presented."
The business has evolved over the course of the year, becoming more structured as it has grown while remaining agile and responsive. Shannon Hamer was appointed as Chief Operating Officer, enabling Riccardo to focus on innovation and expansion.
He said: "Shannon's appointment has made a significant positive impact already. Her background is in customer success, so she brings a wealth of knowledge to enhance our customer-centric approach.
"As a tech company, we have to make sure clients find our platform easy to use. We've looked at how we set up a new client, train and onboard them, plus the ongoing support required. Integrating directly with CRM systems has made the transition much simpler for new clients.
"We have changed the way we structure our packages to make them accessible to new homes developers of any size.
"Everything is focused around achieving success for our clients – that's the only meaningful measure of our own success."
Yourkeys is currently developing its software to process transactions in the resale market. The platform will launch to estate agents in the first half of 2021. Much more evolution is promised from there.
Riccardo said: "We've had a fantastic start in new homes and will continue to grow our presence in the market. But what we have created is a blueprint for digitising transactions. This can be applied to other transactions that take place throughout the property market."
For more information on Yourkeys, see Yourkeys.com.