Taking health and safety on the road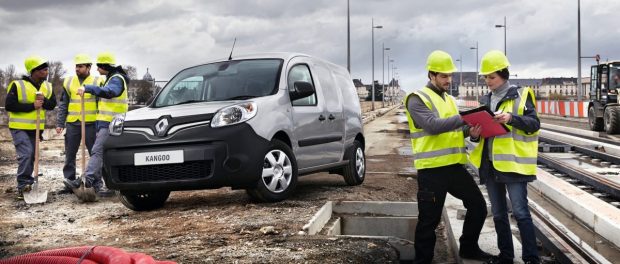 Daimler Fleet Management look beyond simply funding and procuring vehicles, taking an active role in helping shape a fleet policy that fulfils your duty of care requirements. Read on for areas to consider when developing your fleet policy.
Drivers
A dangerous or complicated machine would come with comprehensive training, and yet drivers are being sent onto the road without specific safety qualifications.
Driver training: Simple online driver assessments can help identify which drivers are most in need of training. Hazard awareness and speeding, as well as driving behaviours and concentration techniques can be delivered via eLearning and classroom training. Exercises in economical can also be delivered, increasing driver wellbeing whilst simultaneously reducing running costs.
Driver History: Are your drivers required to disclose if they had a driving offence or penalty points on their licence? Driver licence checks can be automated, providing information directly from the DVLA, helping to identify problem drivers.
Vehicles
Investing in new vehicles surrounds your drivers with the most innovative safety features, as well as unlocking cost saving technology. For example:
Fatigue alerts: Lane tracking technology and hazard alerts create audible prompts to avoid potential accidents or to encourage the breaks after long periods on the road. Some vehicles even monitor your posture, looking for tell-tale signs of tiredness.
Improved navigation and route planning: More efficient navigation information can help avoid busy roads and traffic incidents as well as being used to plan and monitor driver activity.
Fleet management
Whether it's an on or off balance-sheet solution you are looking for, DFM has a product to suit your needs. A change cycle for your vehicles will minimise the chance of mechanical risks occurring. These risks can be further mitigated by a fleet management policy.
Fleet consultancy: Choosing the most suitable and cost-effective vehicles for your business is vital – 'the right priced' vehicle may not be the most appropriate one. A whole life-cost analysis will show the true cost of operating vehicles over their lifetime not just the day of purchase.
Service and maintenance: Regular, manufacturer-approved service and maintenance packages ensure that your vehicles deliver optimum performance and minimise the risk of mechanical errors.
Accident management: Your priority will always be to the welfare of your drivers. An affective accident management product will ensure that they're taken care of as quickly as possible.
In parallel, the administrative burden of repairs and replacement vehicles is taken care of on your behalf. If repairs are lengthy an appropriate courtesy vehicle can be supplied, keeping your business moving.
A robust approach to your drivers' welfare is greater than ever. If a driver is involved in an accident that could have been prevented, you may be liable. An affective duty of care strategy will illustrate that every care has been taken to protect your drivers. So if the worst does happen, you can focus on what's important – your driver's welfare and your business' continuity.
FOR MORE INFORMATION
E: dfm-uk@daimler.com
T: 01908 697442