Stop Your Building Project From Leaking Profit
Leading staircase manufacturers, Multi-Turn, share their unique process for guaranteeing a 'fit-first-time' promise which, they say, could help housebuilders reclaim £760 of hidden costs per staircase.
The Hampshire-Based, family-run business have been supplying staircases to the UK housebuilding industry for over thirty years and have built relationships with notable contractors, including Berkeley Group and Cala Homes.
Their experience on large-scale housing projects has led them to develop an innovative process which leads to huge savings for the contractor. Multi-Turn Managing Director, Graham Cowley, states:
"Projects, these days, are governed by meeting deadlines and maximising profits without compromising quality. The team here at Multi-Turn have worked hard to deliver on those three key aims with our 'fit-first-time' promise".
Free Site Survey With Every Project
It is usually the responsibility of the site manager measure up for a staircase, but Multi-Turn recognise that this is an added pressure for the already busy site manager.
Multi-Turn visits every site, free of charge, and takes accurate measurements to ensure a seamless manufacture.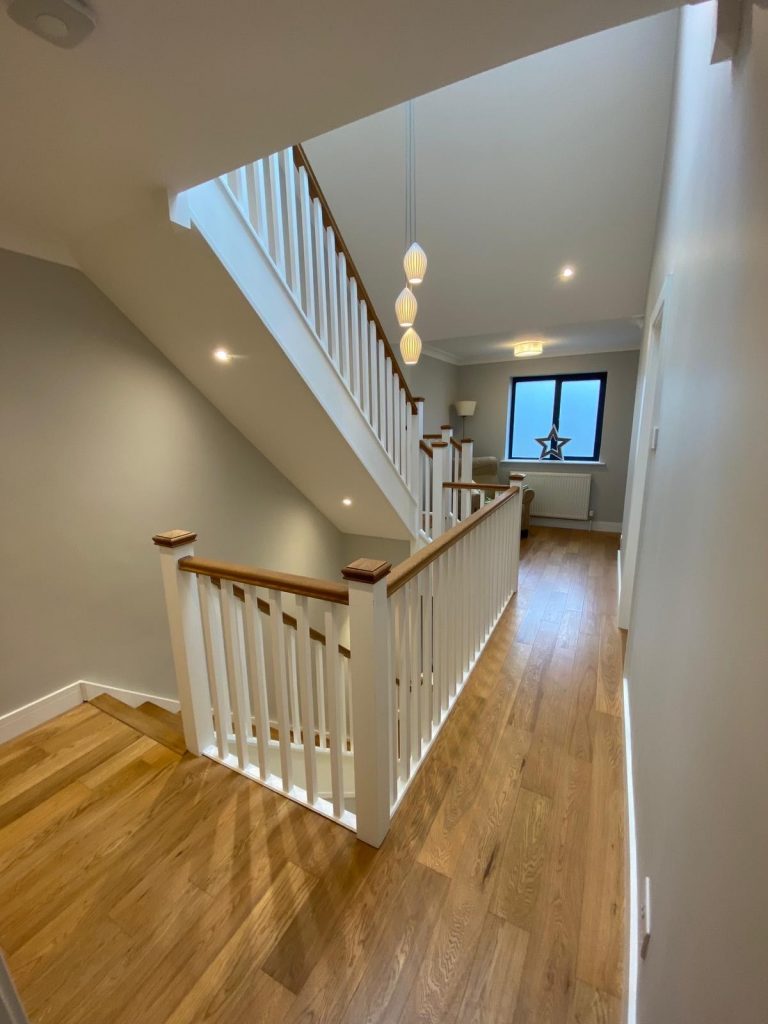 Dry Assembly Before Stairs Leave for Delivery
From their manufacturing facility in Hampshire, Multi-Turn dry assemble and quality check the staircase before it is put on the delivery vehicle.
Operations Director, Paul Cowley claims,
"A dry assembled staircase avoids any instance of having idle skilled tradesmen on site – who still need to be paid. This is a major drain on profit margins and an all-too-common occurrence."
Delivery to Your Schedule
To avoid having to store a staircase on site before it is ready to be fitted, Multi-Turn will only deliver staircases when they are ready to be installed. Their flexible approach means that housebuilders can change dates or stagger deliveries to meet building schedules of different plots.
A £760 Saving Per Staircase
The team estimate that these combined steps could lead to a huge £760 saving per staircase – an offering that is unrivalled amongst other staircase manufacturers in the Southeast.
Get in Touch
To find out more, visit their showroom in Twyford, Winchester, view the website at multiturn.co.uk or call their direct line on 01962 712299.