Simple, powerful construction software that main contractors, sub contractors, and owners love to use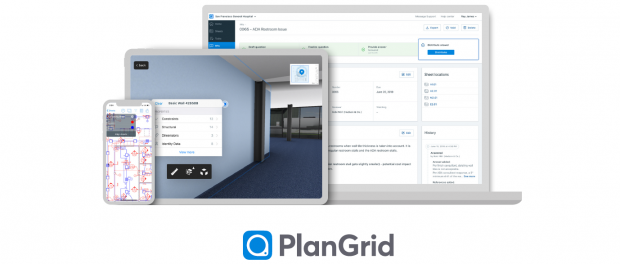 PlanGrid is mobile-first, field collaboration software. It gives builders, owners, and designers immediate access to accurate project data, drives true collaboration, and delivers actionable insights that improve job site productivity.
Access Model Properties Anywhere
Seamlessly push all model data from Revit to PlanGrid. In the field, see all data properties in 2D and visualise how complex work comes together in 3D.
Publish Drawings in Minutes
Instantly upload and distribute drawings and documents that are automatically hyperlinked, versioned in order and easily searchable with full drawings search.
Get Everyone on the Current Set
View project information anywhere. From plans and specifications to snagging, documents and photos, PlanGrid is where collaboration happens.
Complete Handover Without Losing Data
With accurate data collected during the entire construction lifecycle, it's easy to hand over a digital as-built for facilities management and operations.
Drawings
BIM
Tasks
Documents
Field Report Forms
Safety & Quality
Progress Photos
Advanced RFIs & Submittals
As-builts
1.5 Million projects
7.12 hours saved per person per week
£13,000 avg. cost saving per year per person
"Everyone really appreciated being able to access up to date information whenever they needed it – and not being bogged down by paper on-site. And even though for many people it was their first time using the software, it was reallystraightforward to use. When you have a foreman coming to you and saying we can use this on a tablet really easily, you know you're onto a winner from the start." – Matt Lakin, Senior Project Manager, Interserve
For more information and a personalised demo, please click

here
United Kingdom: +44 808 1892 253
United States: +1-866-475-3802
Australia: +61 1800 314 435