Signs you need at prices you want!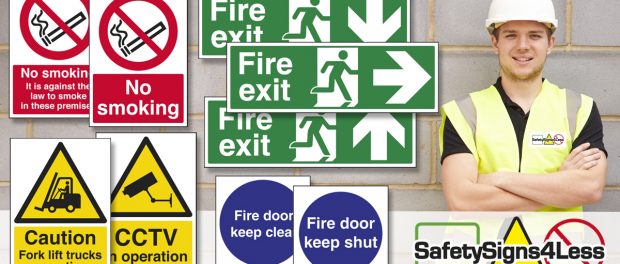 As a construction industry professional, you know the importance of safety signage in the working environment. Here at SafetySigns4Less, we are committed to providing the widest range of signage at the lowest prices available online. We manufacture all our safety signs in Poole, Dorset and ensure compliance with the latest safety standards to give you peace of mind. By manufacturing our own signage, we have complete control over the quality of our items, our production timings, and our materials pricing. This means that we can pass cost savings on to our customers without compromising on quality and speed.

Unbeatable prices from as low as 30p!
Part of the trusted Value Products group, we believe you shouldn't have to pay over-the-odds for essential signage. Unlike some of our competitors, we don't need to charge more in order to fund large sales teams or multiple premises. We would rather provide you with a fair deal and keep you as a customer for years to come. By switching to SafetySigns4Less, you can make savings of up to 78% on our largest competitor – putting money back into your business.
Materials and coatings that suit
All SafetySigns4Less signs are available in a choice of materials so you can be sure to get the sign that works best for your project. Whether you are looking for a temporary site safety banner or a permanent fixture for a fire exit, we can help. We have also recently introduced an anti-graffiti coating option to our reflective traffic management signs. This allows the easy removal of graffiti without damage to the surface of the sign, making permanent vandalism a thing of the past.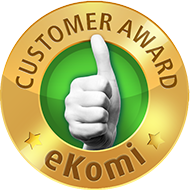 Not just a sign company
Don't just think of SafetySigns4Less when you are thinking about safety signage. Being part of the Value Products group allows us to offer a range of safety essentials such as personal protective equipment, high vis clothing, customised signs, first aid supplies, facilities management and fire safety products on our easy to use website. All items are clearly grouped making it simple to find everything you need in just a few clicks.
Other benefits

Free delivery: Order over £25.00 worth of products from SafetySigns4Less and we will deliver them to you free of charge. Not only that, we'll endeavour to get any in-stock items to you the very next working day if your order is placed before 4.30pm.
Instant credit: Established UK businesses can apply to receive 30 days instant credit with us. This allows you to get the items you want exactly when you need them without having to worry about instant payment.
30 day no quibble guarantee: We all know that occasionally things don't go to plan. We strive to ensure this doesn't happen, but if you're not happy, we won't quibble with you. Our team will arrange a swift replacement, refund or credit to your account.
Don't take our word for it
We're really happy you've taken the time to read about SafetySigns4Less and the benefits we offer to our customers around the UK, but we know you may still be reluctant to make the switch. Every customer that orders from SafetySigns4Less is invited to write an independent review about their experience. To date we've received over 4017 reviews, all of which have been verified by eKomi and Google, giving us an overall score of 4.8/5 and the eKomi Gold Seal of Approval. We are also rated as excellent by Trustpilot.
To view the full range of products and to start ordering your signage and safety essentials, visit www.safetysigns4less.co.uk, call us on 0808 1699 147 or email sales@safetysigns4less.co.uk.