Queen's Award-winning Herefordshire-based Explosive Threat Mitigation Company Welcomed HRH Princess Royal Princess Anne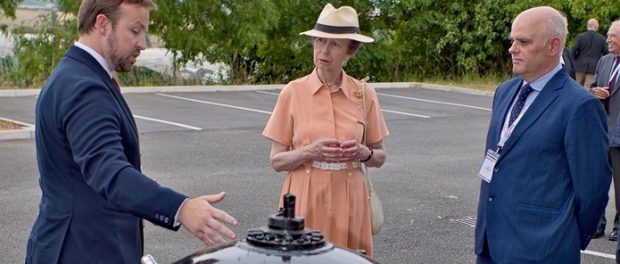 Ross-on-Wye, Herefordshire based SafeLane Global (SafeLane) counters explosive and hazardous material threats.  It holds global expertise in the clearance of landmines and explosive remnants of war.  Its work on land and in marine environments has been creating safer spaces for clients and communities for over 30 years.
On the afternoon of the 19th of July 2022, SafeLane was delighted to welcome HRH The Princess Royal, Princess Anne. Accompanying the princess were Mr. Edward Harley OBE, HM Lord-Lieutenant of Herefordshire and Edward O'Driscoll, Mayor of Ross on Wye.
Her Royal Highness was presented to staff and board members, including decorated veterans, before enjoying a manual demining demonstration, and practical presentations of ordnance that SafeLane clears – from a sea mine to WWII-era airdropped high explosive bombs.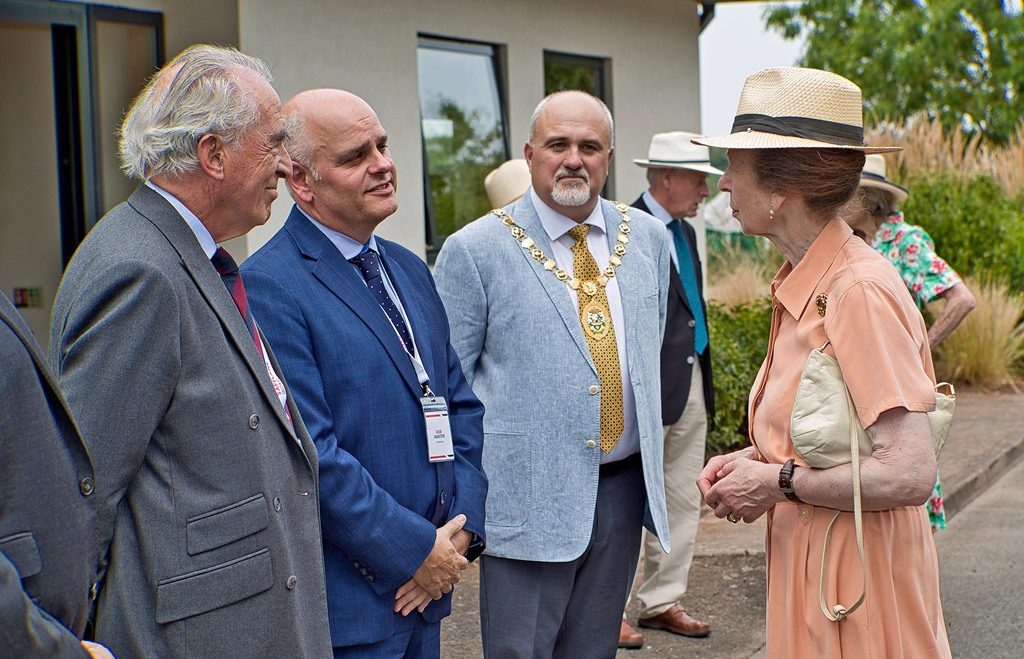 Princess Anne was gifted a hamper of local produce, enabling SafeLane to shine a light on other Herefordshire-based businesses. Many local growers and manufacturers generously donated produce, with a local farming family allowing the Queen's helicopter to land behind SafeLane's offices, ensuring Princess Anne had as easy a journey as possible.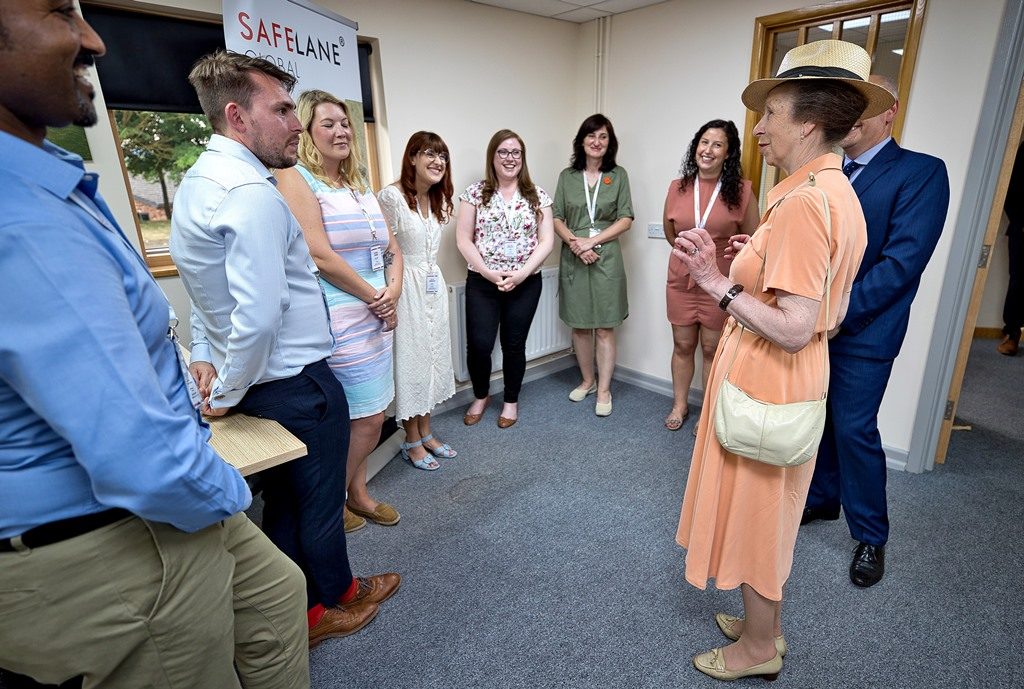 The Princess Royal received an inert, chromed, POMZ anti-personnel fragmentation mine and a landmine warning sign from South Sudan as reminders of the lethal threats SafeLane clears daily.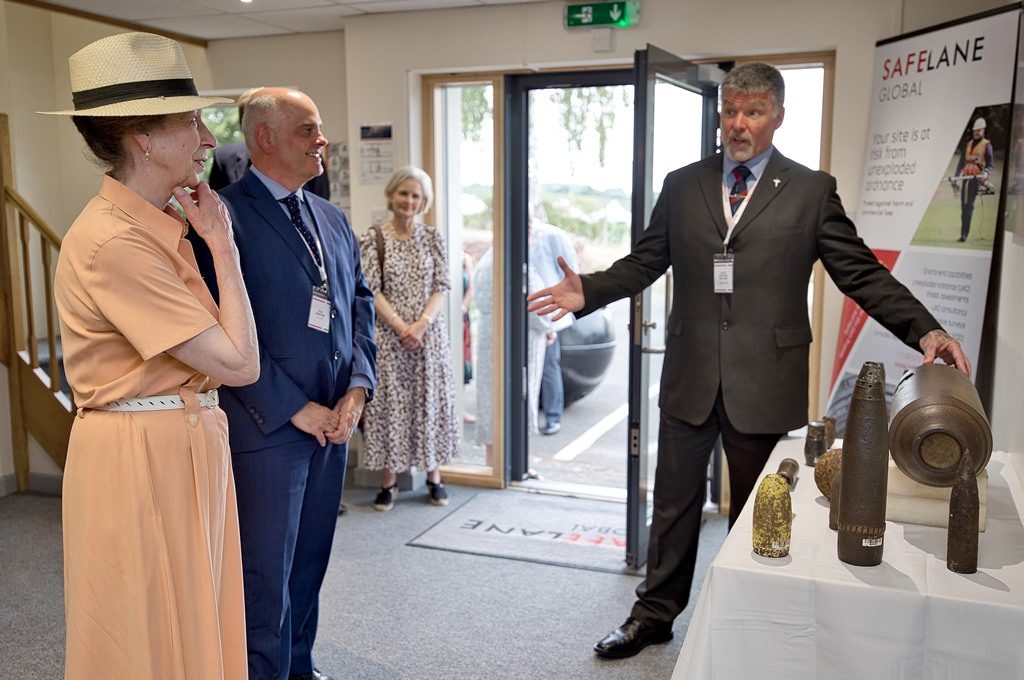 As an end-to-end service provider, SafeLane delivers a range of projects across the globe to counter the threat of explosive hazards; from live conflict zones in Africa and the Middle East to construction sites in Europe and the UK. It surveys, detects, identifies, protects, clears, mitigates, consults and trains to build safer communities across the world.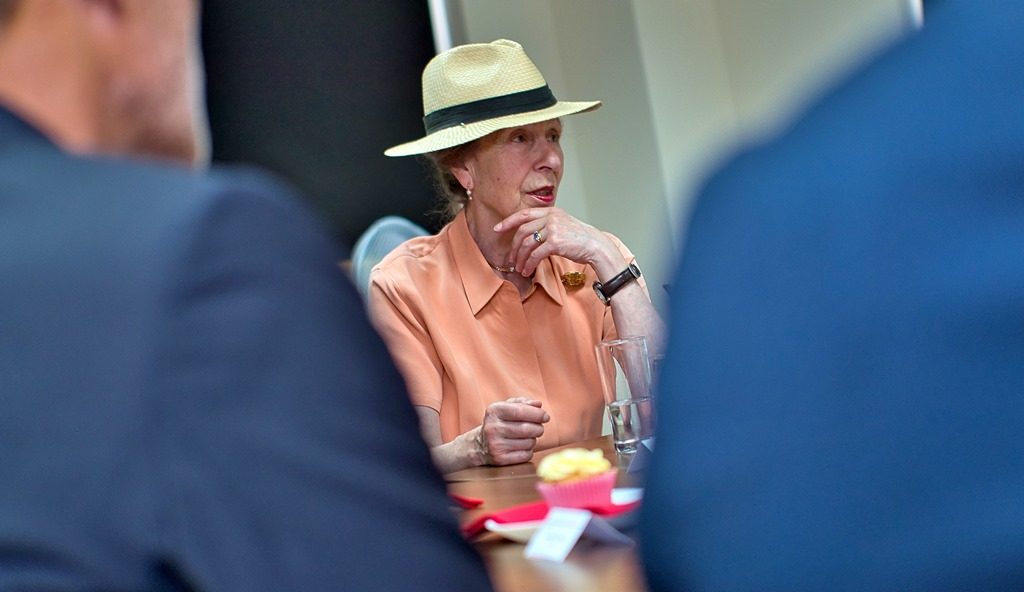 It has been operational for over 30 years in 60 different nations, delivered in excess of 30,000 projects and currently has over 1,500 personnel and 120 working dogs on projects across four continents. In 2020, it concluded its longest project to date to free the Falkland Islands from landmines – and won the Queen's Award for Enterprise in International Trade.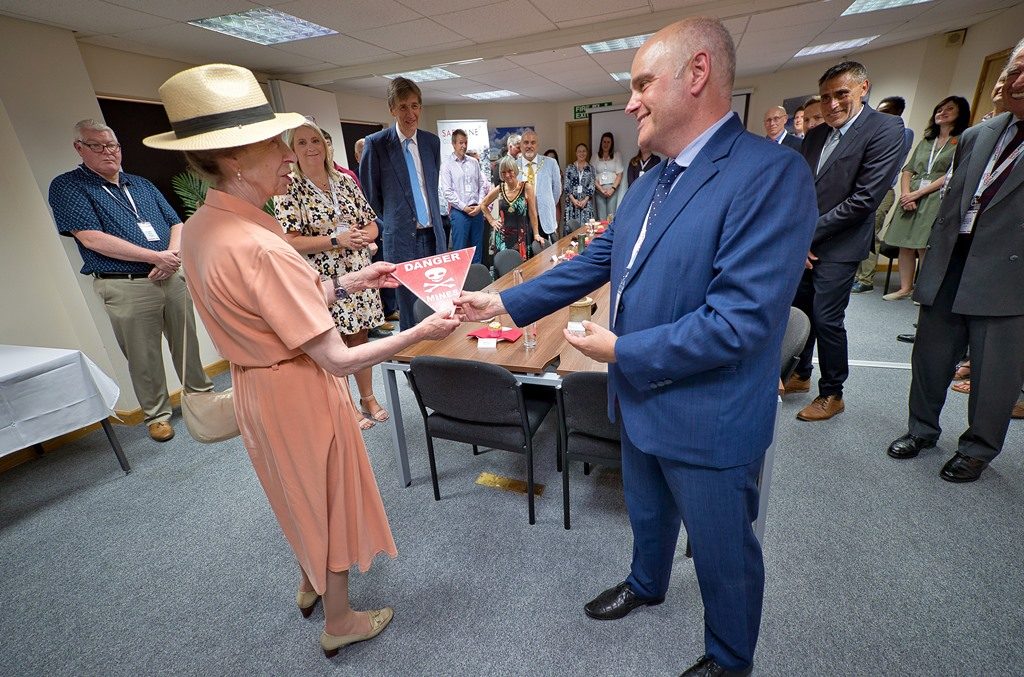 Since March 2018, SafeLane has carried out large scale mine and unexploded ordnance (UXO) clearance operations in Yemen, having trained and now mentoring and managing over 400 local national personnel, who have cleared 131,997 landmines, 7,382 improvised explosive devices and 203,002 items of UXO.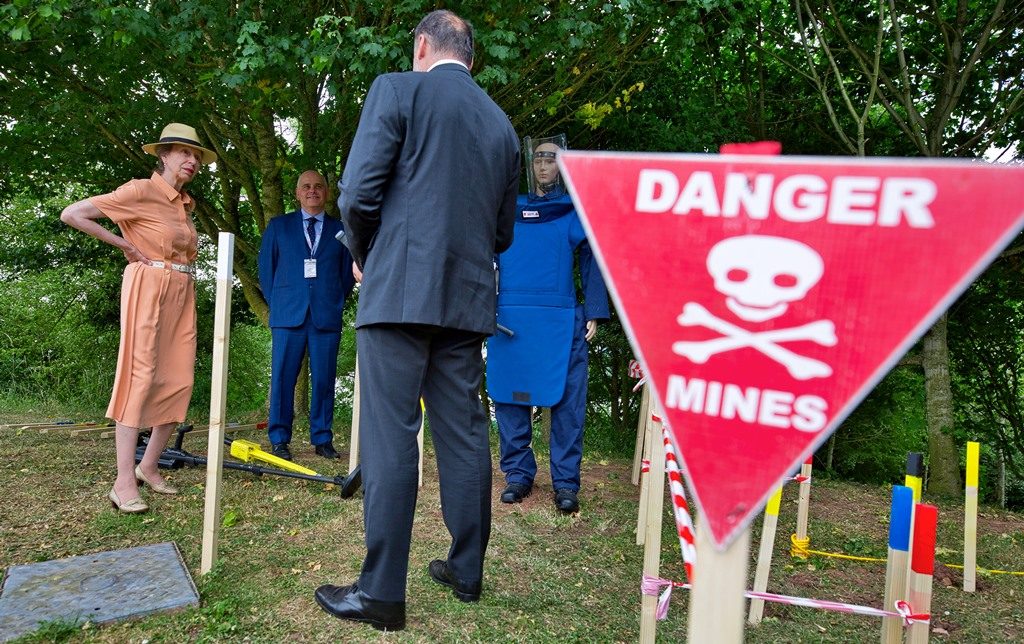 Most recently, SafeLane has been providing equipment to the explosive ordnance community in Ukraine and hopes to deliver explosive ordnance risk education to the displaced Ukrainian people to protect them from the lethal threats that will litter their homeland when they can finally return.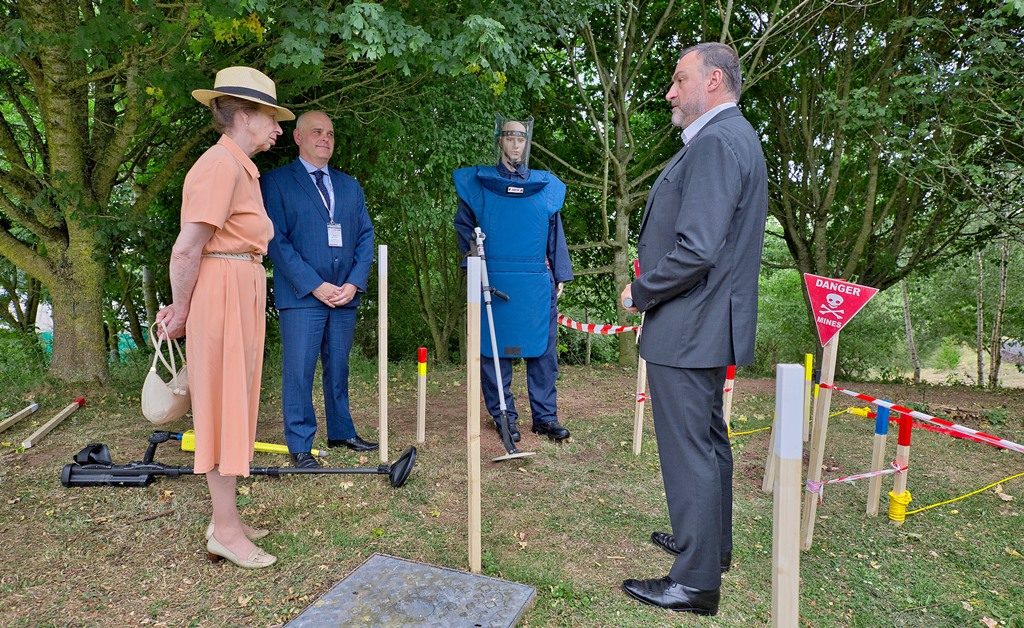 On the hottest day ever recorded in the UK, and the same day ordnance was found nearby, SafeLane Global was proud to host Princess Anne and will forever remain grateful and respectful of her commitment to the long-anticipated visit, despite the challenges posed by the extreme weather.