Overcoming the UK construction skills shortage – By Ally Robin, director, STAR Recruitment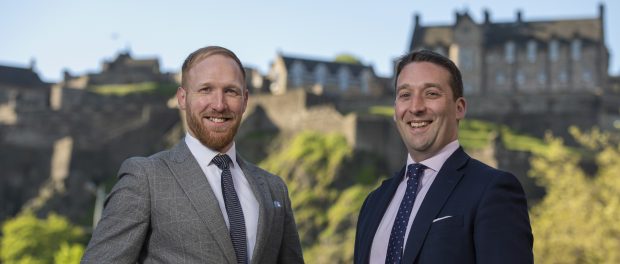 The UK construction industry contributes £110 billion per year to the economy, 7% of GDP, and accounts for approximately 3 million jobs according to the Government's report on Construction Strategy. Despite this however, the industry is facing a number of significant challenges, none more so than the ever widening skills gap which if not addressed, only stands to hinder this growth.
For a long time, construction companies were reliant on attracting experienced staff through natural market movement and apprenticeship schemes, which proved successful in the short term. More long term, however, this meant companies were less focused on nurturing new talent. The result is an aging workforce with a lack of talent immediately emerging with the necessary skills to replace them.
And there is not just an aging workforce, but a significant gender imbalance too where women make up only 11 percent of the total workforce and just 2 percent of tradespeople. This imbalance, coupled with an already poor reputation, has meant that attracting new talent into the industry has become increasingly difficult, hence the emerging skills gap.
Here are some of the ways we can address this skills gap:
Construction companies
Homebuilders and major construction players are certainly starting to engage in apprenticeship schemes and community engagement initiatives to better promote careers in construction. This should be commended and more companies across the industry should be encouraged to follow suit.
Advances in technology and automation are also set to play a big part in easing the pressure on companies, so if the industry is able to adapt to and embrace this new technology, it will help them meet the increased demand for new skills.
As well as embracing technology, companies could also do more to level the playing field between men and women in the industry by improving company culture to be more inclusive and accepting of both men and women, as well as adopting flexible working programmes to accommodate a range of working practices.
This will not fix the skills shortage overnight, but by helping to overcome the stereotypical view of a career in construction, the industry will open itself up to a much wider talent pool of both men and women.
Schools, colleges and universities
Apprenticeship schemes in the past have been poorly run, meaning those entering trades and labour roles were either not necessarily the right fit for the industry or were not nurtured or trained properly, but instead in some cases just used as a means of cheap labour. This is certainly changing with time, but a wider selection of vocational courses, as well as different types of shorter courses that fast track people into practical work would certainly encourage more skilled workers into the profession.
We are also up against what appear to be deep rooted societal views on what a career in construction really involves. In order to attract more women into the industry, ultimately girls from a young age must feel like it is a genuine career option for them and this level of education starts at school.
If we are to encourage more women into the industry, there has to be a change at grass roots level in order to position construction as a rewarding career choice. Therefore, schools must be better equipped and better informed in order to teach, inspire and encourage the next generation of talent with a focus on the type of skills and attitude that best suit a career in construction.
The Government 
It is difficult to address the skills gap question without mentioning Brexit. As is the case with so many UK industries, construction will struggle to sustain its recent level of growth without the support of workers from the EU in the short term because the demand for skills is so much higher than the supply. It is vital therefore, not just for the industry but the economy as a whole, that either the Government negotiates a deal that does not put this supply of workers in jeopardy or ensures that there are no immediate negative effects on employment as a result of no deal.
There's no denying that the emerging skills gap is a significant challenge, but it is not an insurmountable one. By taking advantage of technological change, working to change the current perceptions of the sector and inspiring more interest in a career in construction from a young age, then we can ensure a steady flow of talent into the industry for many years to come, regardless of the political and economic climate.
By Ally Robin, director, STAR Recruitment