Nicholls is back with the launch of TRU PLANT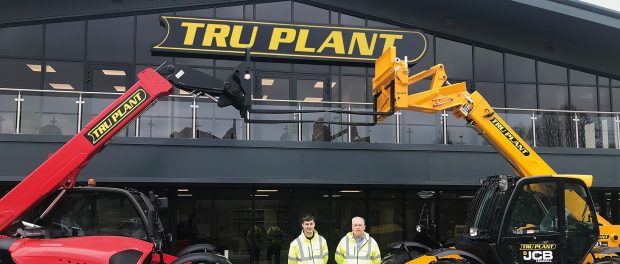 Guy Nicholls of Fork Rent fame is back in the plant hire game and he means business.
TRU PLANT has been launched, the newest addition to Nicholls' ever expanding empire, the TRU7 Group. TRU PLANT offers the widest selection of quality plant equipment in East Anglia, available for hire nationally.
With a complete range of the shiniest and best equipment, from excavators and dumpers to telehandlers and ancillary equipment, available on a self-drive or operator basis, TRU PLANT signifies Nicholls' true return to form.
As the former Owner-Chairman of plant hire firm Fork Rent, which was sold in 2015, Nicholls has a long and illustrious reputation in the plant hire industry. His company, the TRU7 Group, already offers truck hire and sales, tipper hire, demolition and aggregates, and employs 100 people at its Suffolk HQ.
TRU PLANT is the latest move in this growth story that has seen TRU7 strengthening its offering in the construction world. Two years ago with the opening of an industry-leading aggregate recycling plant under the brand name Tippers R Us, and more recently acquiring respected demolition firm, CDC.
Nicholls said: "The plant hire world is one that I know and love and the team here at TRU7 is as passionate as I am. Together, we know we have the resources, knowledge attitude and, most importantly, the equipment to put TRU PLANT on the map as a major player in the hire industry."
For details about the company's new venture into plant hire, visit: https://tru7.com/businesses/truplant/