Natural slate is the roofing material with the lowest carbon footprint throughout its life cycle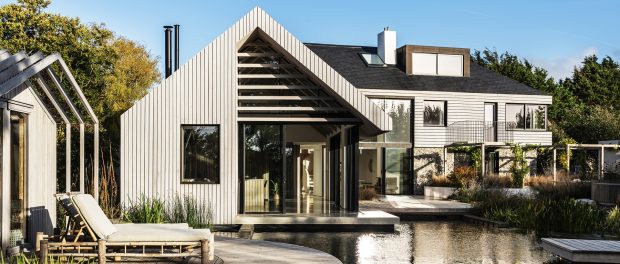 Environmentally friendly constructions are the new normal. And to achieve that goal, it is essential to have a thorough knowledge of the materials used, where they come from and their carbon footprint.
According to Control Union, an independent body, natural slate is the roofing material with the lowest carbon footprint throughout its entire life cycle. This recognition confirms the unbeatable properties of natural slate and its suitability for modern architecture.
What is life cycle analysis of materials and what is carbon footprint?
A life cycle analysis allows to know in an objective and verifiable way a product's overall environmental impact, from extraction to the end of its useful life
Natural slate has a simple production process, without chemical products, and once installed can last more than 100 years, avoiding expensive repairs. Furthermore, natural slate can be re-used in new projects if the roof is dismantled.
Moreover, a material's carbon footprint is the total amount of greenhouse gas emissions generated through its lifecycle.
How it has been made?
Using the data reflected in the prestigious INIES French database, Control Union certifies the numbers provided by the publication of the Environmental Product Declarations (EPD in English, FDES in French).
It is to be used as a source of information for the eco-design of buildings and construction of facilities, in accordance to EN 15804: 2014, based on a Life Cycle Assessment of construction products in European market.
According to this data, provided by the manufacturers themselves, this is the average kgCO2/year values of roofing materials:
| | |
| --- | --- |
| Comparative materials | Average values of kgCO2/YEAR |
| Slate | 0,12 |
| Copper and alloys | 0,17 |
| Terracotta | 0,21 |
| ZINC | 0,25 |
| Concrete | 0,26 |
| PVC | 0,43 |
| Bituminous roof tiles | 0,45 |
| Fibre cement | 0,75 |
| Aluminium | 0,78 |
| Wood | 0,78 |
| Polyester | 0,94 |
| Steel | 1,21 |
| Polycarbonate | 3,21 |
| Polymethacrylate | 21,03 |