Ministerial visit for Veterans learning vital new skills at Sherford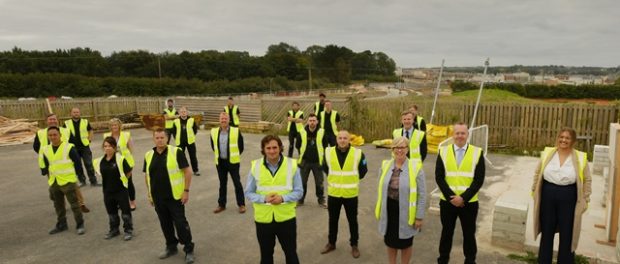 Johnny Mercer MP, Minister for Defence People and Veterans, made a visit to the new community of Sherford to meet veterans learning valuable new skills. Heading to the Sherford Skills Training Centre, Mr Mercer met the 13 veterans taking part in the Building Heroes course to find out more about their experiences and the work of the charity.
The fully funded construction skills course is being delivered thanks to a partnership between the Sherford Skills Training Scheme, Building Heroes and Vistry Partnerships. Vistry Partnerships is part of the Vistry Group, and a member of the Sherford Consortium – the award-winning housebuilders responsible for Sherford's development.
Building Heroes is a charity that supports veterans, service leavers and direct family members – and offers practical skills courses for veterans and service leavers interested in a career in construction. Delivering accredited courses across the country with further education colleges and specialist training providers, this is its first course in Plymouth.
Priority has been given to veterans out of work or early service leavers not yet in receipt of resettlement benefits, to provide a helping hand into a new career. During the five-week programme, the team of learners will be tutored – by specialist provider Train4All – in various areas of construction and safety, leaving with Level 1 Construction Skills and Health and Safety qualifications.
The charity reports that there are around 120,000 unemployed military veterans of working age in Britain today. Stark figures also reveal the UK construction industry is facing a 230,000-person skills shortage – the highest in two decades. With Plymouth known for its sizeable military population; this is an especially appropriate location for veterans to be given a new opportunity.
Mr Mercer visited the veterans at Sherford's dedicated onsite training facility. The revolutionary £370,000 Skills Training Centre was developed to address and reduce the region's skills challenge. It engages military veterans, apprentices, local contractors and those working at Sherford, boosting manual skills by providing training and experience across numerous trades.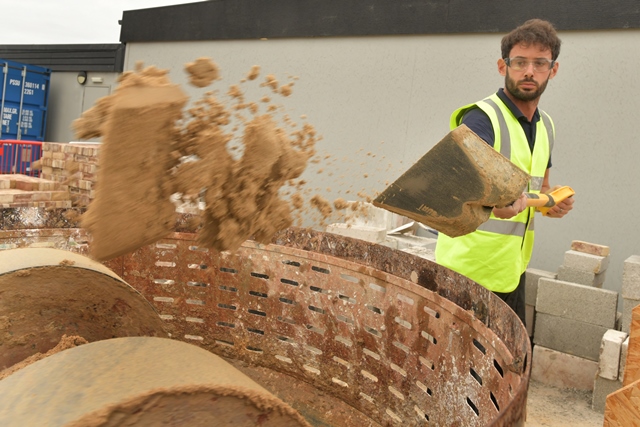 Johnny Mercer MP, Minister for Defence People and Veterans, said: "We have a proud military past and large population of service personnel in Plymouth, which makes it especially vital for us to do all we can to support and provide for our veterans. The work of the team at Sherford and Building Heroes shows what collaboration and commitment can achieve. This course is a fantastic example of leaders in construction, education and the charitable sector uniting in the best interests of our veteran community – and I hope to see more of this across the UK."
Bradley Davison, Managing Director of Vistry Partnerships South West, part of the Sherford Consortium, said: "We are pleased to support this exceptional charity in the work they do. We have no doubt the veterans taking part will gain an array of useful skills that will help them pursue a rewarding career in construction. We have an ongoing commitment at Sherford and throughout the South West to support skills and training, which we believe will have a positive impact on the region, construction sector, and the lives of the learners."
Steven Ricketts, Sherford Skills Training Scheme Coordinator, added: "Around 60% of those we teach are former members of the Armed Forces and it is a privilege to provide training and practical experience to help them develop professionally .The intention of the scheme we run here is to create a lasting legacy by improving the region's economic growth and employment landscape."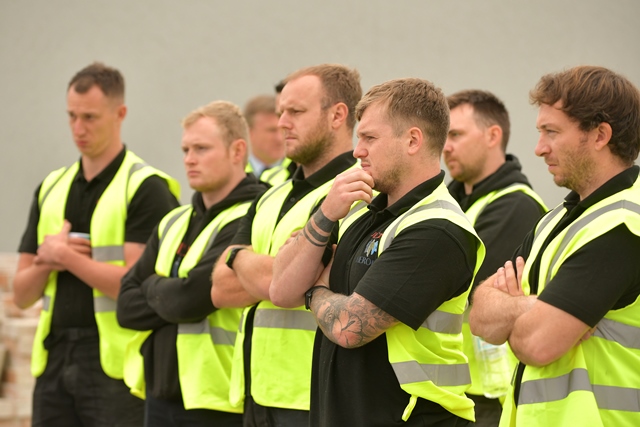 Karen Jefford, Chief Operations Officer, Building Heroes, said: "The charity started in 2013 and our provision has doubled each year over the last three years, such is the appetite and need to support military veterans into employment in the building trades. Our aim is to tackle unemployment amongst those who have kept us safe by offering them a seamless transition to a new career in construction."