Meadfleet reach the finals of Construction News Specialists Awards 2023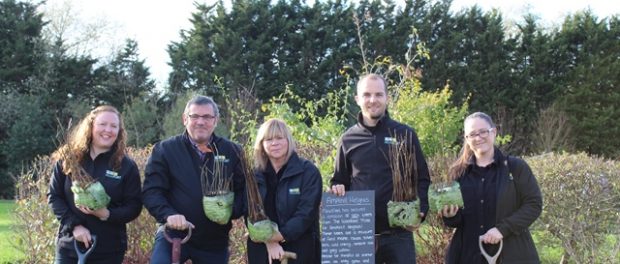 Meadfleet, a leading provider of open space management services, has been selected as a finalist in the Excellence in Social Value category at the CN Specialists Awards 2023. These awards recognise the outstanding achievements of specialist contractors and highlight inspirational businesses across the construction industry.
Since 1995, Meadfleet have been appointed by local authorities and developers to manage and maintain public open spaces, creating a legacy for stakeholders, protecting the developer's brand, and creating an environment that its customers value.  With a customer base of more than 42,000 households across over 330 developments in management, Meadfleet are committed to providing an excellent service and supporting the communities in which it operates.
One example is the 'Meadfleet Academy' which launched in Spring 2022. This provides funds, equipment, wildlife talks and planting events to schools and community groups to inspire future generations. Since January 2022, Meadfleet has given away over 1500 curriculum-based growing packs supporting learning and inspiring interest in nature and conservation.
Demonstrating its commitment to Corporate Social Responsibility, Meadfleet's Community Fund supports projects and events, donating over £5,000 within the last 12 months.  Other activities by the Meadfleet team include litter picking events, a food bank collection and a charity abseil which raised nearly £2,000 for a local hospital.
Meadfleet's Managing Director David King commented, "With a long-term, sustainable approach, Meadfleet are creating a legacy of safe, attractive, biodiverse landscapes for the benefit of local communities and wildlife, whilst inspiring future generations to embrace a similar approach to sustainability and biodiversity. We are thrilled that our efforts to go above and beyond traditional open space management have been recognised by the judges and look forward to the awards in September."
For further information please visit:
https://specialistsawards.constructionnews.co.uk/