London wharf saved for concrete batching plant by Brett Group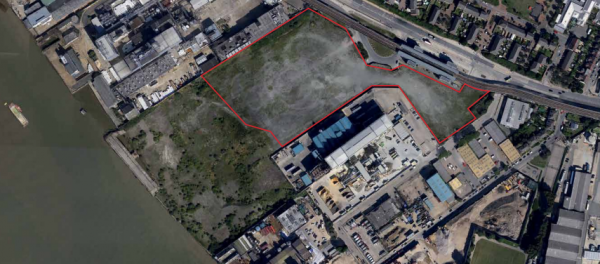 Independent building material firm Brett Group will now take a long lease on the site to build a much-needed materials handling facility to supply London development.
But the deal has thrust Brett Group into conflict with Galliard Homes, which owned the whole Peruvian Wharf site and still plans to build nearly 950 flats directly behind the aggregates and batching plant facility.
Brett has just objected to Galliard's detailed planning application warning that its design fails adequately to take account of noise and air quality issues, particularly regarding its future business needs to work unsociable hours to maximise use on Thames tides.
The wharf has been protected since 1997 under the Mayor of London's policy to safeguard strategically placed wharves for cargo handling.
The port authority has now completed the £3m acquisition of the site after a long battle over the wharf's planning status, subsequently acquiring the site when the former landowner didn't reactivate it for cargo-handling.
"We've fought long and hard to get Peruvian Wharf back into use," said PLA chief executive, Robin Mortimer.
"The river will play a key role in servicing the construction of at least 260,000 new homes and communities, offering 360,000 jobs.
"This will help keep tens of thousands of lorries off London's roads every year, reducing air pollution and improving local people's quality of life."
Brett will develop an integrated terminal on the site, which is expected to be operational late in 2017.
Galliard Homes is planning to build nearly a thousand flats in three clusters of blocks just behind the facility, next to the West Silvertown DLR station.
Mike Watson, Technical & Architectural Director at Galliard Homes, said: "The PLA has long had an option to purchase this land and we very much welcome the riverside part of the site finally being bought back into use.
"We recently submitted plans for the remaining parts of Peruvian Wharf for high quality residential development delivering 940 new homes as well as a new public square and commercial space around West Silvertown DLR station.
"The proposals have been specifically designed to co-exist successfully with a working wharf and to ensure there is a comprehensive approach to bring the site back into use as it is an important part of the GLA's emerging Royal Dock's planning  framework."