Lignacite Fuels Its Bid For Net Zero With HVO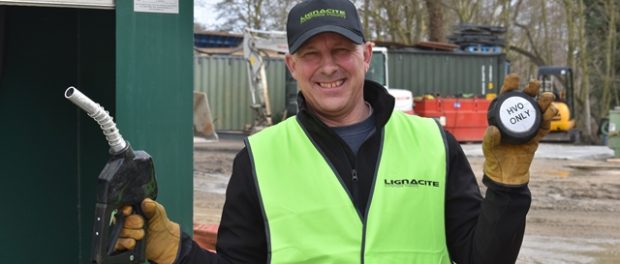 Sustainable block manufacturer, Lignacite, has taken the initiative to fast-track its journey to net zero by switching its on-site plant vehicles to HVO fuel. With diesel being the company's biggest source of carbon emissions, it is estimated that this move will slash its carbon footprint by an impressive 440 tonnes each year.
Hydrotreated Vegetable Oil (HVO) is a cleaner, greener alternative to diesel. With 90% less emissions than standard white diesel, and with reduced particulate matter, it is an ideal replacement. It also needs no retrofitting or new technologies to be added to vehicles. Finally, unlike electricity, HVO suits larger vehicles, which would otherwise drain batteries quickly.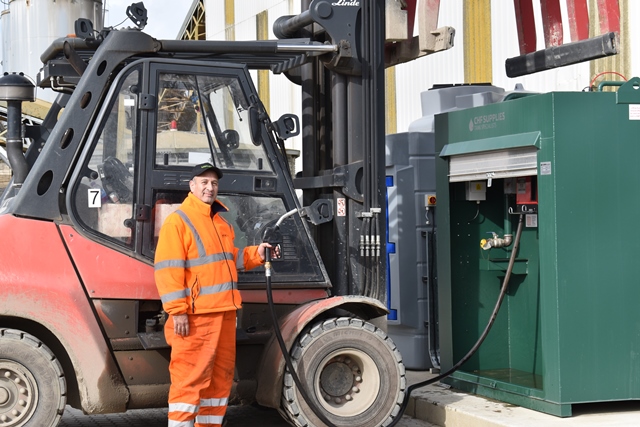 The decision to switch fuels was made before Lignacite announced its pledge to reach net zero by 2030, 20 years ahead of government targets. When new laws on the use of red diesel came into force in 2022, Lignacite seized the initiative to change fuels as soon as possible and make a significant dent in its carbon emissions.
By the end of March 2023, all 25 of Lignacite's plant vehicles at their Brandon and Nazeing sites will be running on the new fuel.
To complete the transition, each vehicle's system was flushed and cleaned. New fuel tanks have also been installed on site. To keep a close eye on the new fuel's usage, and discover other avenues for reducing energy consumption, a double sign-on system has been devised too. Each vehicle has been given its own fob and every driver a dedicated PIN to access fuel. This will allow Lignacite to accurately monitor the amount being used and find future savings.
Now that this project is reaching completion, focus will shift to the company's HGV vehicles and how Lignacite can reduce their impact on the environment.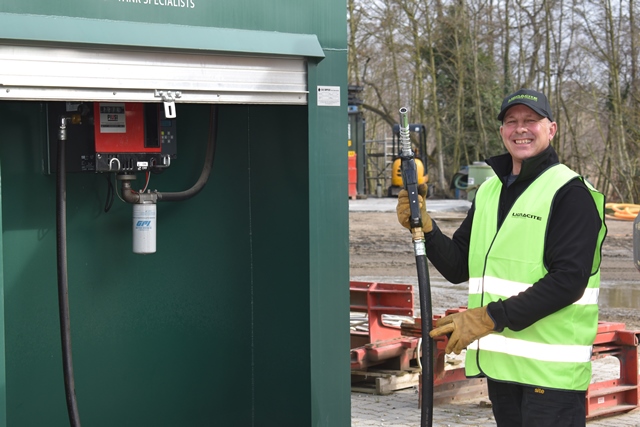 Marvyn Candler, SHEQ Manager at Lignacite, comments:
"Diesel is by far our biggest energy usage across both of our sites, so it was important to us to address this. When the red diesel laws came into effect in April 2022, we saw a window of opportunity to make the change to our on-site fleet. Why wait?

"HVO is a great fuel for decarbonisation and, by making this change, we will significantly reduce Lignacite's overall carbon footprint. We are proud to be leading the way by making this transition ahead of government targets and will continue to investigate and develop new strategies to ensure we maintain our strong progress towards carbon neutrality."
To learn more about Lignacite's sustainability goals and credentials, visit: www.lignacite.co.uk/sustainability