Lendlease to deliver Euston's HS2 Railway Station creating 19,000 new jobs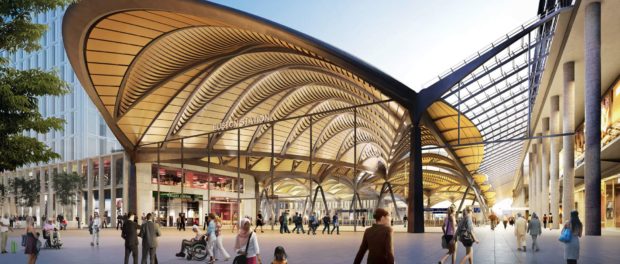 Lendlease has been selected to lead the planning and multi-billion pound development of Euston's HS2 railway station.
As Master Development Partner (MDP), the firm will work with the Greater London Authority and London Borough of Camden to develop a 'masterplan' for the 54-hectare station site, potentially unlocking 1,700 new homes and creating 19,000 jobs around the wider station site.
The new station will be designed with input from local communities, using best practice principles from stations around the world, and guidelines and specifications endorsed by an independent panel of leading architects and designers. Features will include a new interchange with the London Underground, combining Euston and Euston Square for the first time and including provision for a future connection to a potential Crossrail 2.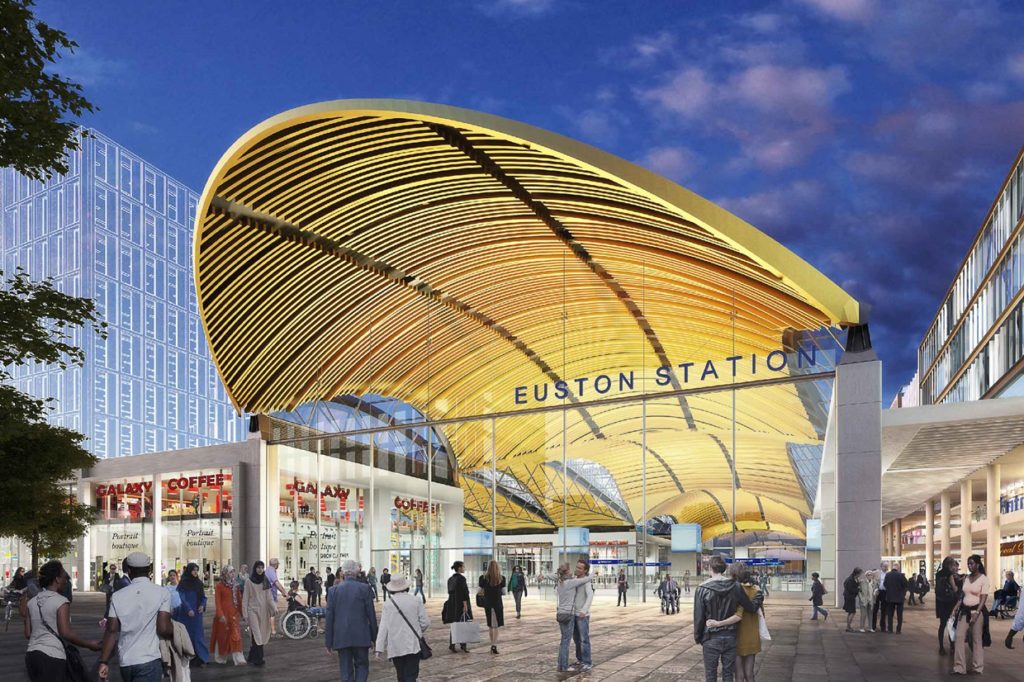 Engineers Ove Arup & Partners, working with Grimshaw Architects, have previously been appointed to take forward the design. The main construction phase is due to begin in 2019 with first HS2 services arriving in 2026.
By taking a coordinated approach with Network Rail, who own and run the existing station, and pooling publically owned land across the site, HSE said the appointment of the MDP will allow a unified approach to long-term development, which could unlock up to 4.84 million square foot of development space. The 'masterplan' will be in line with Camden's Local Area Plan.
Welcoming Lendlease's appointment, HS2 Minister Nusrat Ghani, said: "Confirming Lendlease as our intended major partner is an exciting and important moment as we drive forward the regeneration of Euston. We are setting out a strong vision for creating new homes and jobs, stimulating economic growth and building a modern development that will match the ambition and scale of HS2. Crucially, as we build Britain's future railway we will ensure that communities are at the heart of our plans and share the transformative economic benefits on offer."
Dan Labbad, Lendlease Chief Executive Officer International Operations, said: "We are proud and excited to be selected as preferred bidder to deliver the Euston OSD in partnership with HS2, Network Rail, London Borough of Camden, GLA and wider stakeholders. We believe this is a fantastic project in a key area of London which will provide opportunity for all and act as a catalyst for wider UK growth."
HS2 Chief Executive Mark Thurston, said: "The arrival of HS2 gives us a unique opportunity to transform the wider Euston station site, opening up the station to the surrounding community with new streets and public realm as well as opportunities to unlock thousands of new jobs and homes, anchored around a common masterplan vision. It was great to see such a strong competition and I'm pleased to welcome Lendlease to the team. Their experience of delivering some of the world's most challenging transport and development projects will be vital as we move forward with this exciting new phase in the story of Euston station."