Kier reappointed to Gloucestershire County Council framework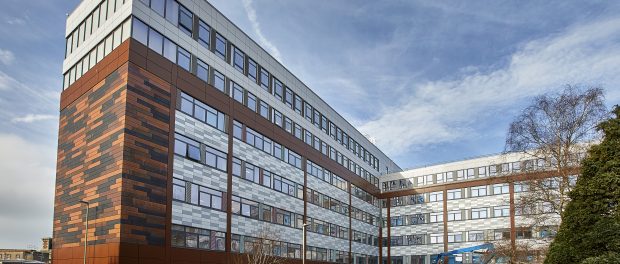 Kier has been reappointed to all Lots of the Gloucestershire County Council framework
It has been a delivery partner since the frameworks inception in 2003 and has been appointed to deliver 58 projects in this time
During this time, Kier has delivered 76p return on social value for every £1 spent and has had an 86% spend with local SMEs
Kier has been awarded a place on both Lots of the £95m Gloucestershire County Council Major Construction Works Framework. Lot 1 is for projects valued between £150k to £450k and has an estimated value of £5-£19m and Lot 2 is for projects valued £450k+, with an estimated value of £40-£76m.
This is the fourth iteration of the framework, which has been running since 2003. Kier has been on it since its inception and, in the 13 years, has been awarded 58 projects. Over 90% of these projects have been delivered in a live environment; including the vital refurbishment of Shire Hall, Gloucestershire's County Council Head Office which has remained open to employees throughout the build, saving the council a considerable sum of money.
Mark Pausey managing director at Kier Regional Building Central, commented:
"Our experience and knowledge of both the framework and delivering projects for public sector clients is instrumental in this appointment.
"100% of the team working on the framework live in Gloucestershire, giving us unrivalled knowledge of the area. During our time on the framework, we have been able to commit an 86% spend to local SMEs, have had a 76p return on social value for every £1 spent and have collaborated with Gloucestershire county council to deliver its most energy efficient project to date, which will start on site in spring 2020."
The framework is open to Gloucestershire County Council, District Councils, Parish and Town Councils, as well as public buildings predominantly within Gloucestershire but is also open to public clients in Herefordshire, Worcestershire, Warwickshire, Oxfordshire, Wiltshire and South Gloucestershire.
It has been designed to allow the quick selection of suitable contractors for commissions to suit the users' requirements, build up working relationships to the benefit of the contractors involved, as well as the users and to improve the efficiency on the capital works programme.