Kier Highways recertified for Carbon Trust Standard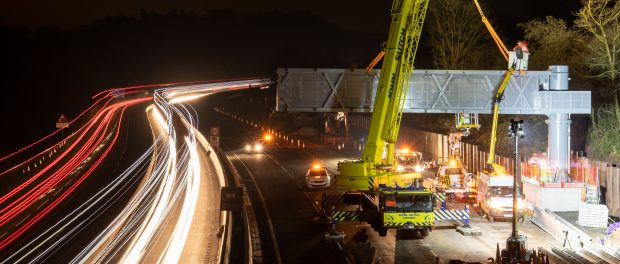 Kier Highways has successfully recertified for the Carbon Trust Standard for the third time – the first highways organisation to do so. The business, which carries out maintenance and major projects for a number of clients including Highways England, TfL and local highways authorities, first achieved certification in 2013.
The Carbon Trust Standard recognises organisations that follow best practice in measuring, managing and reducing their environmental impact. Since the last assessment two years ago, Kier Highways has managed to reduce its carbon emissions intensity by 67%.
The Carbon Trust report highlighted that Kier has a strong chain of responsibility from the CEO down through business units. The report also praised Kier on its 'strong collaboration with Highways England to promote and deliver sustainability schemes through the Environmental Designated Funding process.'
Over the last 18 months, Kier has recognised many sustainable benefits on several contracts and schemes. Recycled materials and solar powered lighting were used on a sustainable bridleway in Suffolk, electric vehicles have been trialled saving 200 kgCO2e per 1,100 miles and Burcher winter maintenance vehicles with electric gritting units (instead of hydraulic) are now being used in Shropshire.
James Birch, Managing Director for Local Highways, said:
"We have been on our Carbon Standard journey for seven years and achieving recertification for the third time is recognition for all the hard work our teams are doing to become a more sustainable business. We have made good progress is all areas of the Kier Highways business by continuously challenging our teams to think and act in a way that benefits us all. I would like to thank the teams involved in this recertification process."