Kelly Tanks provide innovative, cost-effective Concrete Washout & Water Treatment Systems for hire or purchase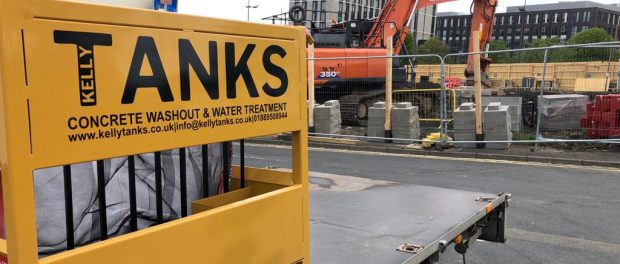 The well-established CWS Concrete Washout is an easy to use system for separating the solids, recycling the water and neutralising the pH and is the product of choice for safely washing off concrete wagons and equipment onsite. Kelly Tanks also offers a range of Water Treatment tanks and systems for filtration and/or separation. Following the success and increased demand for their equipment, Kelly Tanks consistently release new products to help ensure safe and compliant waste-water treatment on building sites across the UK and overseas.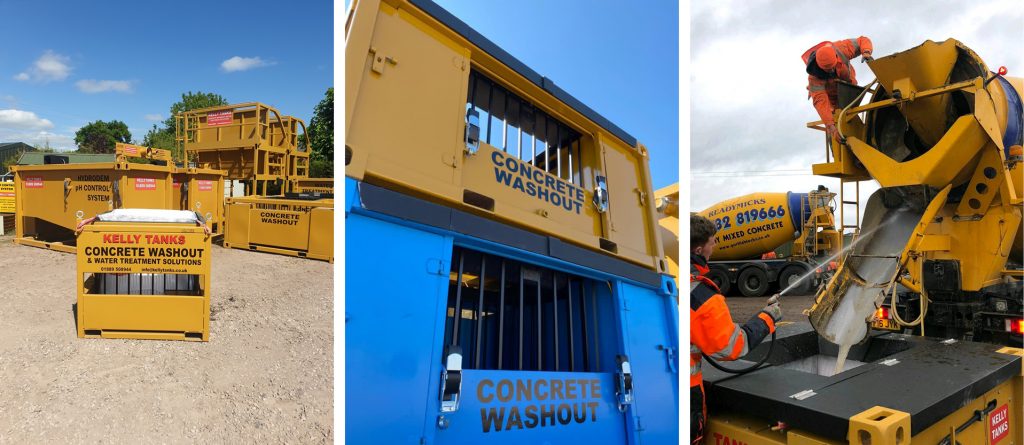 Building on the triumphs of their systems for concrete washout and the separation of solids and liquids in wastewater, Kelly Tanks have launched a range of modular Dosing Units used for monitoring and controlling pH & TSS levels and/or providing proportional chemical dosing, their unique design means the units can be fitted to most tanks and positioned as required without the need for large, specialised equipment. Continuing with their innovative, sustainable approach, Kelly Tanks are also set to introduce a Renewable Energy system.
This innovative product range is complemented by a commitment to excellent customer service. "As a company we pride ourselves in putting the customer first. We are proud of our fast, nimble approach in providing our customer with exactly what they need. As well as our equipment, we can supply familiarisation training, testing services and full onsite water management teams. We also design and build bespoke systems to ensure our customer always receive the best equipment for their application".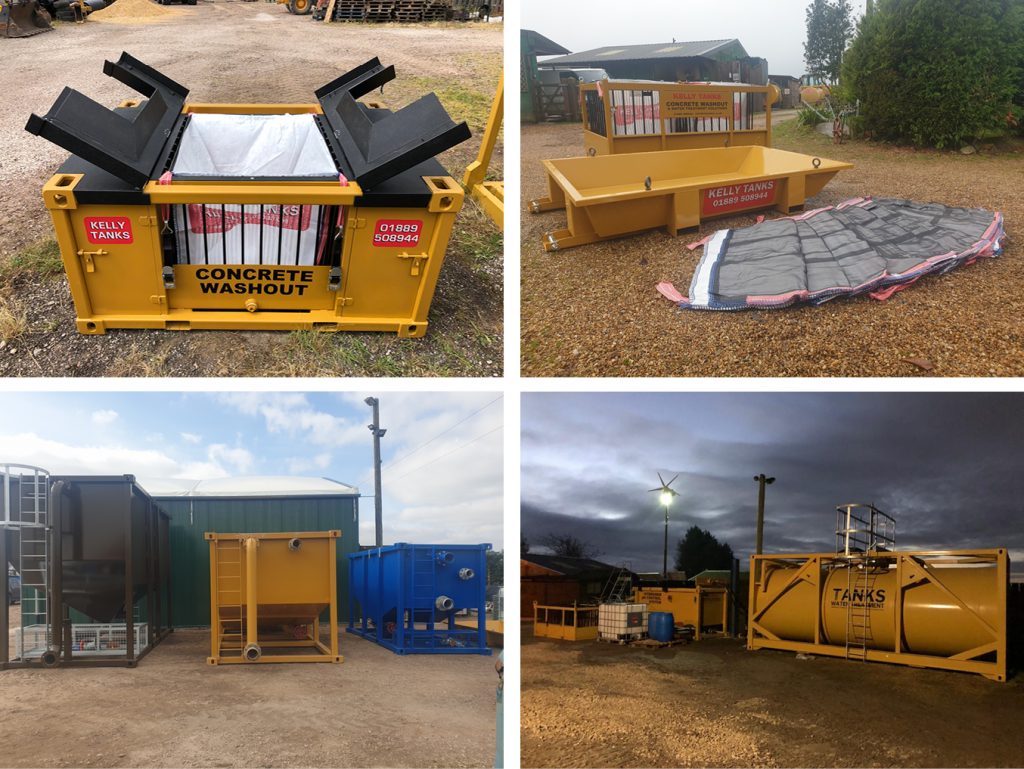 KEY BENEFITS YOU CAN EXPECT FROM KELLY TANKS SYSTEMS:
Designed to meet the rigours of the construction industry
Fast and Simple to Set up
Small Footprint equipment available
Units can be linked to handle range of flows, pumps sizes & particle characteristics
Easy to Maintain and Monitor equipment
Reduce off-site disposal costs
Reduce risk of pollution
Easy to use equipment
If you'd like to find out more information on Kelly Tanks' full range of products, head to the website or get in touch using the contact details below.
T: 01889 508944
info@kellytanks.co.uk
www.kellytanks.co.uk