Join us on Tuesday 4th February 2020 for an evening celebration of recent exemplary concrete architecture.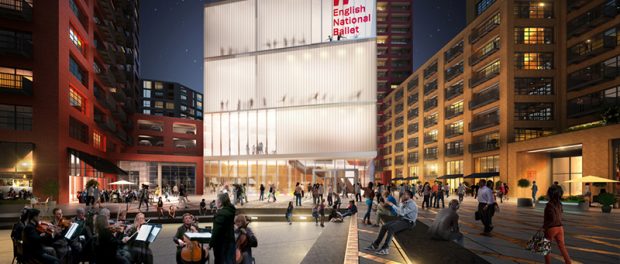 The projects featured at this Concrete Elegance lecture are described as world-class facilities in their specialist fields of dance and medicine: the new English National Ballet and The Zayed Centre for Research into Rare Disease in Children at Great Ormond Street Children's Hospital. The buildings both use low carbon concrete and thermal mass to reduce energy use.
The new home for the English National Ballet, located on London City Island, is designed by Glenn Howells Architects. The building is the ENB's workshop, a place where it can rehearse in a production space on the scale of where it will perform, as well as providing seven further studios and medical facilities.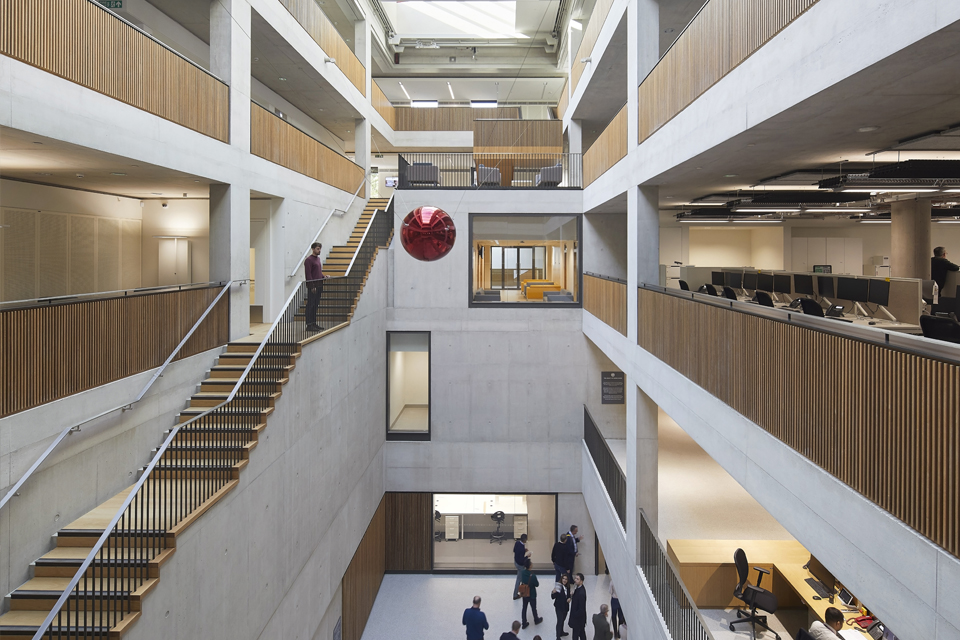 The in-situ concrete is a 50% ground granulated blast-furnace slag (GGBS) mix and is a mid-grey to match the colour of the precast concrete studio soffits. Three different finishes were used throughout the building to achieve the aesthetic, cost and performance requirements.
The Zayed Centre, at Great Ormond Street Children's Hospital, is the world's first purpose-built centre dedicated to paediatric research into rare diseases. The new facility, designed by Stanton Williams Architects, is organised around two connected 'hearts', an outpatient zone and a research zone, each planned around a daylit atrium.
Speaking at the event will be project engineers and architects, who will shed light on the design and construction development, with a specific focus on the use of concrete, specification and detailing.
Programme
6.00pm: Registration
6.30pm – 6.35pm: Welcome Presented by Elaine Toogood, The Concrete Centre
6.35pm – 7.15pm: English National Ballet Presented by Dan Mulligan, Associate, Glenn Howells Architects and Martin McGrath, Deputy Group Managing Director, OCSC Multidisciplinary Consulting Engineers
7.15pm – 7.55pm: The Zayed Centre for Research into Rare Disease in Children Presented by Gavin Henderson, Principal Director, Stanton Williams Architects
7.55pm – 8.00pm: Audience Q&A
8.00pm – 8.45pm: Drinks reception To book your place please click: https://www.concretecentre.com/CPD-Events/Events/Concrete-Elegance-World-Class-Performers.aspx