Investors in people award reflects T Gunning's Commitment to growing people and performance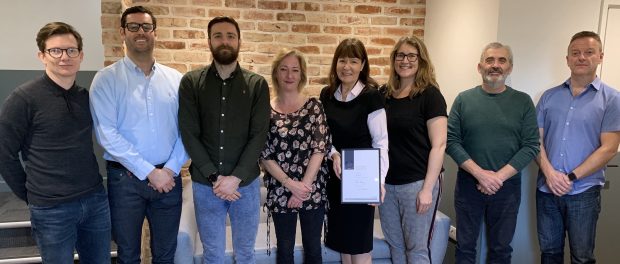 T Gunning, the Chartered Building Company specialising in major interior/exterior refurbishment projects, has attained Investors in People (IIP) status.
The assessment report made particular mention of how positive suggestions and ideas for improvements are encouraged and listened to, and how the sense of trust, accountability and professionalism is matched by a genuine desire to help people give their best. It also highlighted that employees all identify strongly with the fact that the company values long-term client relationships.
T Gunning scored significantly above the average against its building and construction industry peers in all of the criteria on which it was judged. These include leading and inspiring people, living an organisation's values and behaviours, employee empowerment, continuous improvement, and creating sustainable success.
Director of T. Gunning, Mike Gawadzyn, says that the company is constantly looking at ways to further improve its performance: "Achieving Investors in People is evidence of our ongoing investment in people, processes and performance, growing our employees, their confidence and their skills as we grow the business to deliver a best-in-class service."
Growing consistently over the last thirty years, T.Gunning has cemented its reputation for the fast turnaround of major refurbishment works for Universities, Property Management Companies, and the NHS, either as part of a framework agreement or as a preferred contractor. It moved to a new purpose-built headquarters towards the end of 2018 to accommodate a growing number of staff and to provide the room to expand further as the need arises.