Invest in Health and Safety to cement your legacy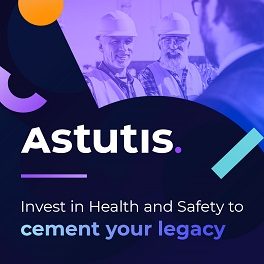 Health and safety in the construction sector cannot be understated. Accidents in this arena, unfortunately, can often lead to life-changing or even fatal injuries. Preventative measures to reduce risk have never been more important. Access to tried and tested, industry-leading training that gifts core health, safety, and environmental principles is critical, especially in the post-truth world. Sift through fact and fiction and place your trust in a globally recognised health and safety training course explicitly engineered for the construction sector.
For individuals at the start of their construction journey, the NEBOSH Health and Safety for Construction is what you need to ignite your passions in the construction industry and comply with health and safety regulations. The course offers a comprehensive toolkit to reduce risk, manage worksite hazards and save lives. It is the blueprint for leadership in the construction sector and is utilised by companies around the world interested in training their workforce. With a pass rate of 82%, enhance your success with Astutis.
Whether it be for an aspiring professional or a prospering business, our construction courses are tailored to all positions and functions in the construction sector. Those looking to climb the construction ladder and transition into management can do so confidently with the NEBOSH General Certificate qualification. The course offers an entry-level understanding of health and safety principles for the worksite. It is universal to a wide range of sectors and introduces leadership traits to help expand careers. Choose Astutis and join a flourishing community of learners; 85% of those who started the course passed the course with flying colours!
Alternatively, the IOSH SHE for Construction Site Managers is ideal for those already occupying a managerial role. Designed to mould and fit any business's requirements, Astutis offer the qualification on-site to maximise impact. Companies continue to train their workforce with this course to embed a progressive health and safety culture in their business. The course unlocks learner potential and promotes a pro-active attitude in the workplace, turning managers and supervisors into professional leaders.
Astutis offer a revolutionary new way to learn with the Virtual Classroom. It infuses the undeniable benefits of classroom learning with the safety and flexibility of virtual training. The Virtual Classroom is perfect for individuals with busy schedules, whilst training workforces on-site stamps the company's DNA into the fabric of the learning.
98% of all Astutis learners rated their overall experience as good or outstanding. Have confidence in your training and begin to set the health and safety standard with Astutis.
For more information on the wide range of Astutis construction courses, check out our website www.astutis.com and cement your legacy today!