Innovative Digital Project Controls Solution Supporting HS2 Contractor Wins Global Award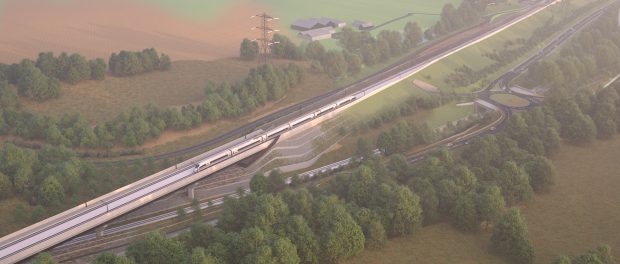 LogiKal, in partnership with Eiffage Kier Ferrovial and BAM Nuttall (EKFB), has won the prestigious Global Award for Project Controls Innovation at the Project Controls Expo Awards 2021 for SmartCOST, a state-of-the-art 5D Building Information Modelling (BIM) solution integrating digital engineering, commercial management, planning and project controls. Iain Cameron, Director and leader of the BIM part of the Research and Development Group at LogiKal, was also a finalist for the coveted Global Project Controls Professional of the Year.
The SmartCOST solution is now being championed as an industry-leading example of best practice. LogiKal is dedicated to sharing best practice in project controls and has shared the SmartCOST innovation with the industry through various presentations at the Project Controls Expo, the Project Controls Summit and events at Birmingham City University.