Independent Builders Merchant Group acquires Kent Blaxill's builders merchant operations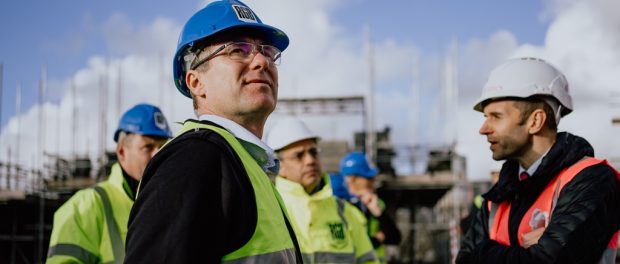 IBMG Builders Merchant Division strengthens to the East with latest acquisition
Independent Builders Merchant Group (IBMG) has acquired the Colchester and Bury St Edmunds builders merchant operations of Kent Blaxill.
The builders merchant operation, that provides a comprehensive range of building products, has been acquired by IBMG from PaintWell, the owners of Kent Blaxill. It will now operate as Kent Blaxill Builders Merchants.
Trading from two sites –  in Suffolk and Essex – the acquisition expands IBMG's builders merchant network into East Anglia for the first time, and provides a strong platform for further growth in the region.
Mark Ward, branch director, will remain with the business and will be working with Allun Pittingale, IBMG's Group Managing Director South East and IBMG's leadership team to integrate the two businesses and realise the potential that this partnership brings.
Martin Stables CEO, IBMG said "Independent Builders Merchant Group is essentially carving out the builders merchant operations of the PaintWell-owed Kent Blaxill network. The acquisition makes perfect business sense for the builders merchanting side of Kent Blaxill who will benefit from our expertise in supplying the small and medium sized builder, backed by our best in class builders merchanting infrastructure and systems.
"For IBMG, the Colchester and Bury St Edmunds branches are highly complementary in terms of product offering and will merge seamlessly into our network of branches. It's also very exciting to extend our presence in East Anglia with locations in Suffolk and Essex marking virgin geographical territory for the Builders Merchant arm of the Group.

"Keith Reville CEO of PaintWell said: "Our shared values, vision and commitment to our builder customers make this an obvious partnership. IBMG is leading the way in customer service and provides endless opportunities for growth and innovation – adding immense value to our offering.  As a result, we are confident that our integration will be smooth and that our staff and customers will benefit hugely from being part of IBMG. "
Kent Blaxill's painting & decorating business will continue to operate under the leade
IBMG now owns 174 merchant branches throughout the South of England. With this latest acquisition this includes 86 builders merchant branches, that now, for the first time, extend into East Anglia. More than 100,000 trade customers rely on IBMG branches every week.
For further information, please contact info@independentbm.com