How Can a Manufacturing Business Future-Proof Itself?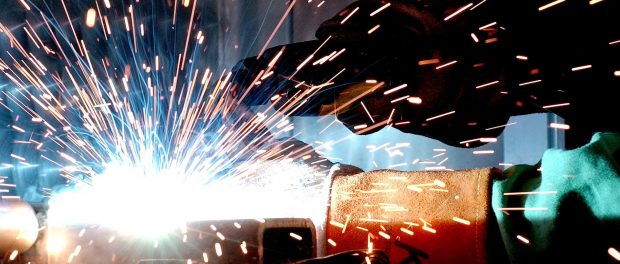 Almost every industry in the UK has been impacted by the events of the last two years, with the majority of industries significantly impacted. Industries that required physical contact, including manufacturing, construction and hospitality, were hit hardest – but there are steps that can be taken to ensure that the risk to an organisation's plan from further unexpected situations in the future is reduced.
The Impact of Lockdown on Manufacturing 
Manufacturing was one of the many industries that saw a huge impact on its production ever since the introduction of lockdown. Almost three-quarters of businesses saw a financial impact, with half of those expecting a change in their operations for the foreseeable future such as a reduction in workforce or moving to smaller facilities.
The last two years have made it clearer than ever that manufacturing businesses must take steps to future-proof themselves as much as possible in order to mitigate the effects of similar unforeseen events.
Different Ways to Future-Proof 
As a manufacturing business, if you didn't previously have a plan in place for future-proofing your business, recent events should have underlined the need to do so. This can take many different forms and it's important to consider carefully what each method can do for you.
Investing in Tech Can Significantly Reduce Costs 
With many businesses feeling the crunch ever since lockdown began, you're going to want to take the opportunity to reduce costs as much as possible by introducing technology to the workplace. Automation will allow your business to stay competitive by reducing costs in the long run. You'll want to make sure to look at the different ways in which technology can be beneficial for your business – not every single piece of tech will work for every business so it's best to trial different solutions to see which ones better fit your operations.
Enter a Contract with Material Suppliers 
To balance this out, you're going to want to ensure that you're getting materials at a reasonable price but be aware that fluctuation on the price can occur, whether it's from inflation or simply affected by season. One way to navigate this is by entering into a futures contract with the supplier by analysing futures trading in the UK to help you understand when it will be best to enter a contract. This will ensure that the price stays consistent rather than fluctuating due to external factors.
Future-proofing is becoming increasingly important for businesses of all sizes and sectors but more so when physical contact is almost a necessity. Manufacturing businesses in particular will want to make sure that they have their future forecast in place and ensure that they cover every aspect of their business to reduce the chance of unexpected harm.