HMS Paving the Way for Women in Construction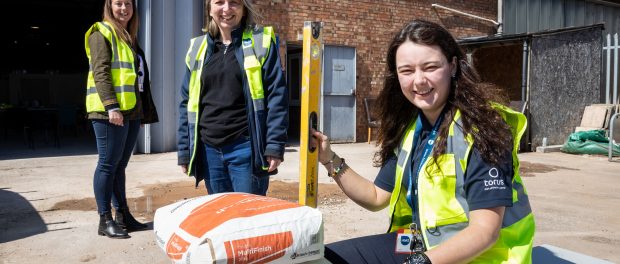 Passionate about supporting the next generation of women into the construction industry, award-winning contractor, HMS, is once again supporting Torus Foundation's Women in Construction (WiC) training programme.
The charitable arm of the Torus group, Torus Foundation, hosts a two-week course to give women in Liverpool, St Helens and Warrington a chance to gain an insight into different aspects of the construction industry. A mix of hands-on and classroom sessions, participants have the unique ability to explore career options in construction and are put in touch with leading employers across the North West.
HMS is one of these committed employers and since getting involved in WiC in 2019 have given 8 women placements, further training opportunities and ultimately, full-time roles within the organisation.
Attending the course this year and taking part in one of the practical sessions, HMS' Maintenance Director, Alison Brown, said: "For me, it is vital that we continue partnering with Torus Foundation on Women in Construction as we still have a way to go in terms of equality in the sector. As a traditionally male-dominated industry, I think a lot of women don't explore the opportunities available to them and it's a shame as the skills and talents women have bring a whole new dynamic to the sector.
"In my role, I am particularly passionate about working with women and introducing them to careers they may never have considered before and Women in Construction is a fantastic way to attract new, diverse talent that will positively impact the industry for years to come.­
"At HMS, we are incredibly lucky to already have a number of driven, passionate and inspirational women working across the organisation, contributing to the business' success, and I hope to see more of that throughout my time here."
Former Women in Construction participant, Molly Fildes, now a full time Apprentice Electrician at HMS, continues: "Before coming to the Women in Construction sessions, I had never considered a career in construction, but the programme inspired me to look into what was out there."
Since graduating from WiC in early 2020, Molly has completed a six-month trainee placement at HMS as part of the ILM Access to Work Programme and has recently joined the team as a full time Apprentice Electrician.
She continues: "HMS and Torus Foundation gave me the confidence to try new things and explore my options in construction – and I'm so glad I did – I would recommend the programme to anyone as it really has opened doors I didn't know were available to me and put my career on a path I never expected, but love!"
Kate Shone, Managing Director at Torus Foundation adds, "Seeing Molly return after completing our Women in Construction programme, a placement and now accepted onto an apprenticeship is fantastic. The Foundation is delighted to witness what she's achieved through her hard-work.
"The success of this course is strengthened by continued collaborate working with key partners such as HMS working to common goals by sharing expertise, skills and opportunities for our communities to thrive."
The next Women in Construction programme commences in July 2021 and is open to Torus tenants aged 19+. Spaces may also be available for non-Torus tenants, depending on capacity.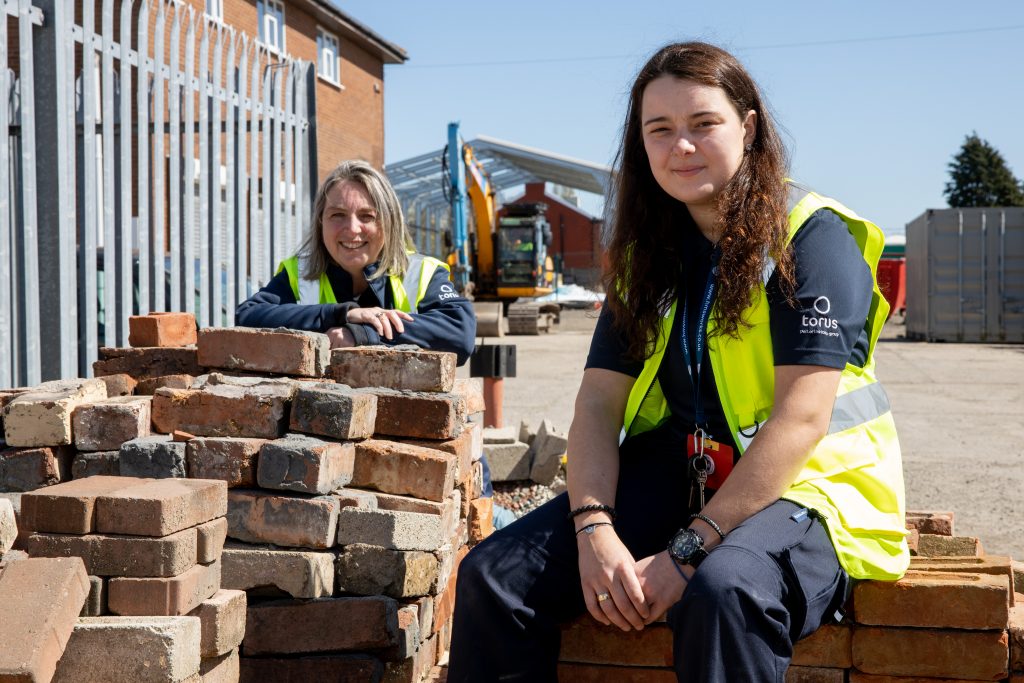 Interested? For further information, contact: