Gsite – Intuitive Construction Management Software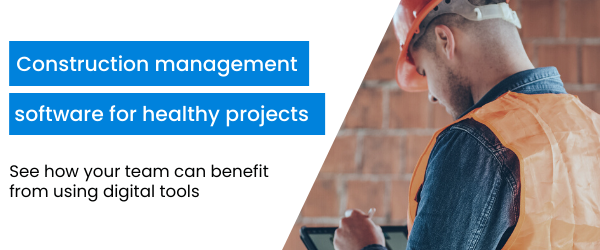 In the past decade the Construction Industry has been digitizing at a steady pace driven by developments such as BIM & Cloud technologies. However, it's the case that efficiency increases in general lag far behind other industries. One of the main reasons for this is that the digital process thrives within the pre-construction and office-heavy environment but has not translated as well across to the physical operations on site. Projects that adopt digital tools and processes are the key to overall good digital health for companies.
Glodon Gsite is a cloud-based software for construction management and information handling, driving the digitisation of the construction industry and the streamlining of the construction site's work processes.
"With our software for the construction site, Gsite, we see great opportunity to simplify and improve the work for all people involved in the project. We see our solution as an important part of the digital process of the construction industry, that is striving to be more efficient and greener as a result" says Tom Young, Construction Director at MagiCAD Group Ltd.
How can better digital health help construction teams?
Make construction processes instant, paperless and automated
See live, clear, auditable project status and dashboards
Reduce site re-work, repetitive tasks and increase margins
Centralise quality, safety, forms, programme, documents and much more
With the help of Gsite's mobile app and web-based interface, companies get a simple overview and control over their projects. By using Gsite, companies not only save time, but communication is improved and transparency increases. Gsite has currently been used for over 30,000 construction projects around the world.
Case Study – MVB
MVB is one of Sweden's largest construction companies with a high focus on quality and sustainability. While utilizing Gsite on the project Brf Sturebacken, MVB delivered 97 apartments with underground car parking on behalf of property developer HSB Bostad. The car park, in particular, was of great importance to the association, which has a car pool, where members can easily rent a car on a short-term basis instead of owning their own. The project comprises approximately 8300m2 of floor space and was completed in April 2020.

Main uses:
MVB Digitised their Safety Rounds, along with issues to streamline their admin-heavy forms & processes. They also began to utilise BIM models for information and visualisation purposes.

"You face challenges every day in production. We work with people up close and it can be both tough and easy some days. Time is always a challenge. On this project, we have had a good schedule and had time to be able to plan the jobs well in advance. " 

– Albin Sigvardsson, Supervisor at MVB.
Would you like to know more on how your team and company can benefit from using Gsite?
Book a check-up here:
Email: pavlina.nikolova@magicad.com
Phone: +44 (0)7787 758266
Not ready for a check-up yet but would like more info?
Visit webpage: https://gsite.magicad.com