GRE assets consolidates its commitment to the Spanish property market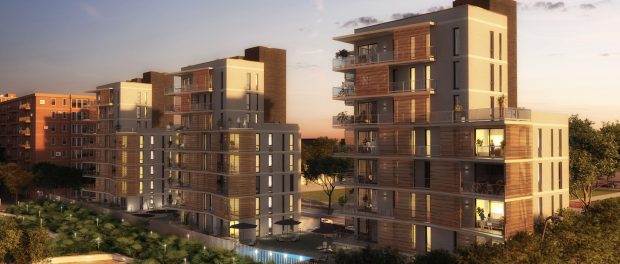 Leading property developer, GRE Assets has showcased its commitment to the Spanish property market by making it part of its core strategy as the company progresses an exciting new project in Spain.
Located in the Poblenou neighbourhood of Barcelona, Brises Diagonal Mar will deliver 63 stunning two, three and four bedroom apartments on the Mediterranean coast. It is the latest of GRE Assets' developments in Spain and the first phase is due to launch in September 2020.
A strong tourism economy, international investment, the expansion of Barcelona airport and a limited supply of new-build apartments, were among the factors that led to GRE Assets first investing in Spain in 2015. Over the past five years the company has expanded its international operations through the delivery of its Morales and Bac de Roda projects, as well as the opening of offices in Barcelona and Madrid.
Responding to demand and bringing a new specification to the Spanish housing market has been the key to GRE Assets' success. With 70% of apartments on the market in Spain 20 or more years old, research shows that there is now a surge in buyers looking for high quality, energy efficient and smart new-build apartments. GRE Assets responded to this by creating new communities in Spain which combined the latest technology and new materials with contemporary design and the provision of outdoor space.
Laurence El-Kassir, Group Commercial Director at GRE Assets said: "When we expanded our operations into Spain, we needed to understand the market so having a team of locals who were familiar with the region and culture has been essential.
"We had already identified a demand for apartment living, but our experience in the UK meant we were able to create new energy efficient and secure communities which were in short supply in the Spanish market. It was also extremely important to have accurate prices for our clients as Spain was experiencing price fluctuations in 2015 and we wanted to ensure returns on investment.
"We are extremely proud of the work we have done in Spain and are seeing a growing trend towards new build properties. The Covid-19 pandemic has made buyers rethink their priorities when choosing a new home and research has shown that outdoor space is high on the list. Due to this, we would also expect other developers to follow suit by delivering higher specification apartments which offer spacious contemporary living as well as private terraces and balconies."