Futurebuild returns for 2022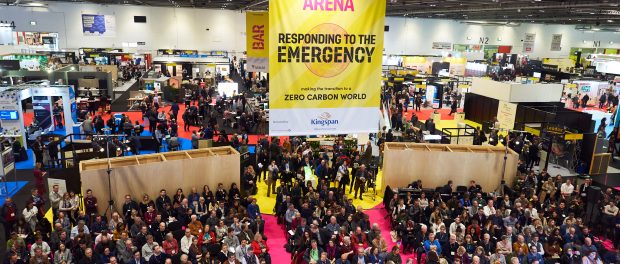 Sustainable built environment event showcases innovations that will reduce carbon emissions
Registrations for net zero pioneering event Futurebuild are now open. The event that has championed a sustainable built environment for the past 16 years takes place from March 1 to 3, 2022 at the ExCeL London.
Futurebuild is a platform for innovation, connecting specifiers, decision makers and disruptors in architectural technology with major brands and start-ups from across the built environment.
If there is one message that is loud and clear from the global climate emergency, it's that we cannot go on as we are. According to the UKGBC, the built environment currently contributes 42 per cent of the UK's carbon emissions — produced by both existing buildings and constructing new infrastructure. Drastically reducing emissions over the next decade is vital to keeping global temperature rise to 1.5 degrees.
In the aftermath of the COP26 conference, Futurebuild, previously Ecobuild, will be perfectly timed to focus on the key issues and actions needed to work towards net zero. The focus is no longer about ambition — it is about delivery. As the only event to attract 20,000+ senior professionals from right across the built environment, Futurebuild is the perfect opportunity for the industry to meet and collaborate to achieve the transformational change needed if the built environment is going to reach net zero by 2050.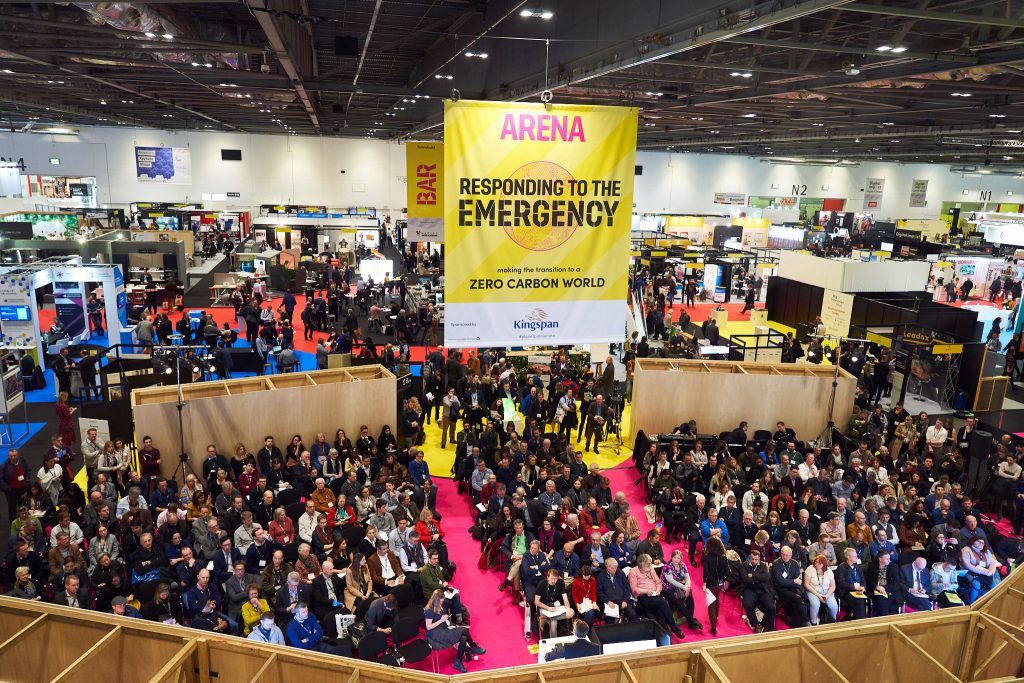 About the event
Futurebuild 2022 is a platform for innovation, creating an exhibition that focuses on six sections — Buildings, Offsite, Interiors, Resourceful Materials, Energy and Critical Infrastructure. The curated event will showcase over 250 leading brands, these are the companies who are developing the most innovative technologies, products and solutions.
During the event visitors can participate in the innovation trail, which highlights the event's innovation partners. Visitors will see first-hand how companies are already paving the way for a sustainable built environment and can share their contact details with digitalised badges to build relationships after the event. Exhibitors have also been invited to enter The Big Innovation Pitch — a competition that celebrates new approaches to the biggest challenges facing the industry. Futurebuild will showcase the final products and announce the winner during the event.
Spotlights
The event will also feature six spotlights. Digital Impact, for example, is organised in partnership with sponsor, Glider and with associated partners such as CIAT. Digital Impact offers a spotlight for digital construction and emerging technologies, showcasing the digital ecosystem of construction. Technology has transformed, and will continue to transform, a range of industrial sectors. The construction industry, in particular, has witnessed rapid upheaval over the past decade and digital technologies, such as Building Information Modelling (BIM), have unlocked unprecedented opportunities for growth for architectural technologists. As well as exploring these technologies, the spotlight's speaker programme will feature leaders, pioneers and game-changers as well as stories from those who are achieving outstanding results and what processes they followed to achieve this.
Futurebuild 2022 will also feature spotlights on Whole House Retrofit in partnership with the Retrofit Academy, Circular Materials in partnership with 540 World, District Energy in partnership with UKDEA, Future Installer in partnership with MCS and Intelligent Buildings in partnership with KNX. These spotlights will include a mixture of presentations, discussions and practical demonstrations that will cover the fundamental issues facing the built environment.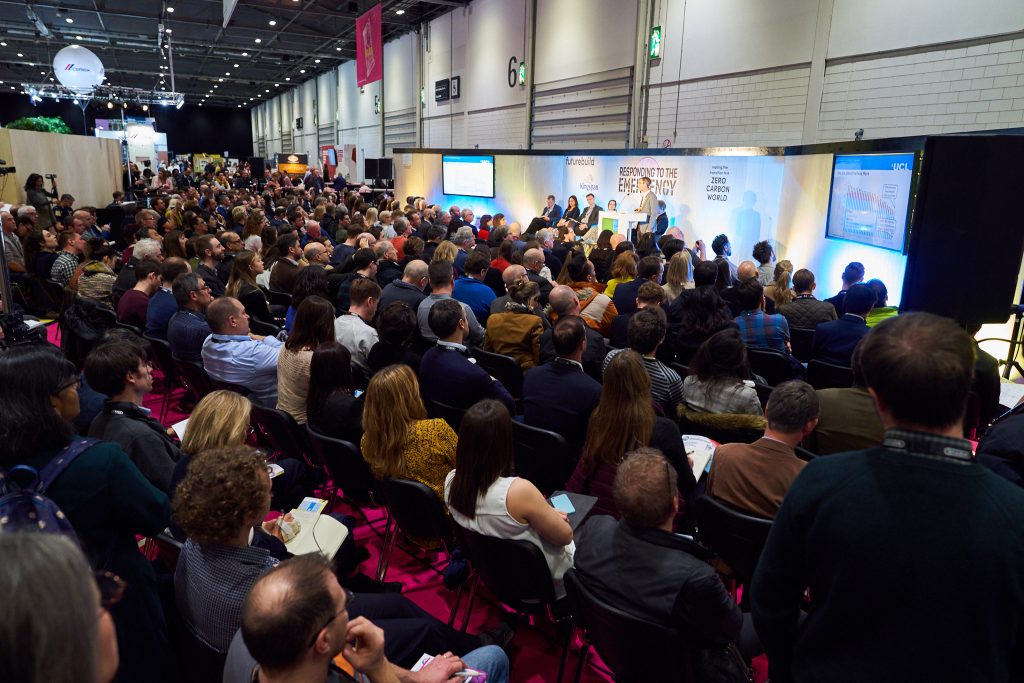 Collaboration is key
"Now it is more important than ever to meet in person and do business face-to-face because our exhibitors and attendees are all working towards a common goal — achieving net zero" explained Martin Hurn, event director at Futurebuild. "To ensure we can deliver a sustainable future we've curated an event that cultivates cross-sector collaboration, addresses key industry issues and inspires transformational change.
"Futurebuild will be the essential platform to showcase existing, or launch new, disruptive technologies for the sustainable built environment to our audience of buyers and specifiers. For example, in our Futurebuild 2020 report, 75 per cent of attendees stated that they attend the event to source or purchase the latest innovations in their field," continued Hurn.
Throughout the event, the most influential and pioneering thought leaders will take to the stage at Futurebuild's renowned knowledge programme, to address the industry's most pressing issues. This includes a conference programme sponsored by Construction Innovation Hub that will explore ambition towards net zero. It invites panels of industry experts to share their experience and put forward proposals on eleven selected topics, including an action programme beyond COP26, the regulation of embodied carbon, resource efficiency, financial considerations, levelling up and retrofitting.
Additionally, keynote stage sessions will be delivered by industry-leading partners and associations such as the RIBA, Passivhaus Trust, MCS, BEIS, MPBA, ASBP, Good Homes Alliance, The Concrete Centre and many more. The seminar programme, which takes place throughout the show across two stages, will give visitors practical advice on how to act on climate change.
The built environment has limited time to transform the construction industry if we are going to meet net zero targets. Many of the innovative, forward-thinking brands, from start-ups to large corporations, that can provide all the products and processes we need to deliver change already exist. The built environment community is passionate about solving the climate emergency — by bringing them together we can accelerate innovation.
If you're interested in visiting Futurebuild 2022 and exploring the most innovative products and solutions in the built environment, register via the QR code below.