Ferrovial sells Broadspectrum to Ventia for 303 million euro equity value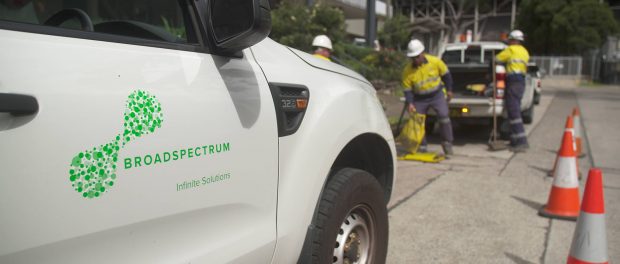 Ferrovial has reached an agreement to sell Broadspectrum, its Australian services subsidiary, to Ventia as part of the process of divesting Ferrovial Services that was announced in February 2019. The deal, which covers Broadspectrum's businesses in Australia and New Zealand, is for a total of 485,5 million Australian dollar (303 million euro), for the equity and intercompany loans. The enterprise value amounts of 524,5 million Australian dollar (327 million euro).
Broadspectrum and Ventia are highly complementary businesses. Ventia is a specialist infrastructure services provider in Australia and New Zealand. Broadspectrum reported 2.738 billion Australian dollar, (1.684 billion euro), in annual revenues and a backlog worth 6.708 billion Australian dollar, (4.129 billion euro) at 2018 year end. Closure of the transaction is subject to standard conditions and regulatory approvals.
"Crystallizing this deal represents progress in Ferrovial's strategic focus on developing sustainable infrastructure. New technologies, changes in citizens' habits and the demands of society make it necessary to adopt this focus in order to continue creating value for our shareholders, our stakeholders and the communities in which we operate," said Ignacio Madridejos, CEO of Ferrovial.
Ferrovial acquired Broadspectrum in May 2016, including not only its operations in Australia and New Zealand but also those in the United States, Canada and Chile, which are not covered by this deal. Following the acquisition, those three territories were integrated into Ferrovial Services International. Ferrovial expects to book a negative impact on the transaction of approximately 270 million euro in the fourth quarter.
New strategic vision
Ferrovial classified all its Services businesses as "available for sale" as of 31 December 2018. This decision was the result of an overall strategic review of all the businesses aimed at focusing the company's future on the development of infrastructure, the prime source of value and returns for its shareholders.
The sale of Broadspectrum is the first milestone in that process. The divestment of the other Ferrovial Services businesses (including those in Spain, the United Kingdom and International) is ongoing.