Ever wanted to know how to incorporate water into a project?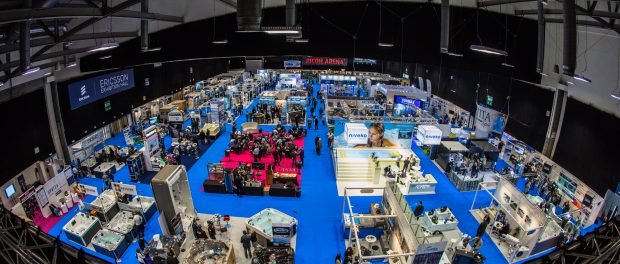 Then SPATEX 2019 (Tuesday 29th to Thursday 31st January) at Coventry's Ricoh Arena is the Show for YOU. It's the UK's ONLY dedicated water leisure Exhibition, and is a must-attend event, for architects, specifiers, designers and builders.
See the latest innovations
With more than a hundred exhibitors, comprising the biggest names in the Industry from both home and abroad, the Exhibition showcases the world of water leisure from pools, saunas, steam rooms and spas to enclosures, water features, pumps, filters and heating and ventilation. See the very latest energy saving innovations for 2019 and seek expert advice for your projects.
Plan your SPATEX experience
With a FREE DOUBLE seminar and workshop programme on ALL three days of the Show, there is so much to see and hear. For instance:
Tuesday Jan 29th
11-11.30 – A beginner's guide to building/refurbishing a pool for swim school business by Martyn Hardy (STA) – Seminar Arena 2
Wednesday Jan 30th
14.45 -15.05 – High performance tiling solutions for swimming pools, spas and other leisure areas by Michael Hoe (Ardex) – Seminar Arena 2
Thursday 31st
14.15 – 14.45 – Leak detection in swimming pools by Steve Burke (Interplan Leisure Ltd) – Seminar Arena 1
CPD points and Certificates of attendance are available.
NEW Mega-Demos show how it's done
Nothing takes the place of a practical demonstration.  Tuesday and Thursday lunchtimes will see the return of the popular ISPE 'Mega-Demo' which will feature various aspects of water testing, allowing delegates to get 'hands-on' with equipment, alongside experts demonstrating the dos and don'ts.  In addition, there will be a live demonstration, with commentary, of how to install, service and repair, both filters and pumps for domestic pools on the Tuesday afternoon.
Register for FREE at www.spatex.co.uk to see SPATEX's impressive list of exhibitors and details of the free double seminar programme.
SPATEX 2019 Tuesday, January 29th to Thursday, January 31st at the Ericsson Exhibition Hall, Ricoh Arena, Coventry – easy-to-get-to, just minutes off the M6 and 2,000 free on-site car parking spaces. For further information, please contact Michele or Helen in the SPATEX office T: 01264 358558, helen@spatex.co.uk  michele@spatex.co.uk