Eurovia wins maintenance contract for the main urban motorway in Calgary, Canada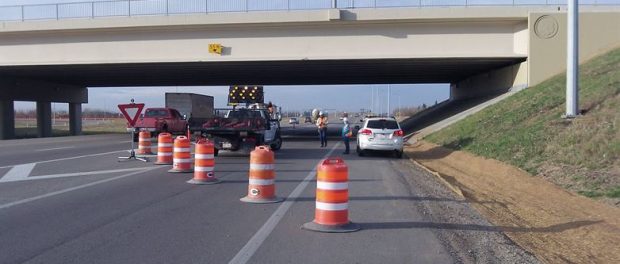 Carmacks, a subsidiary of Eurovia, one of the world's leading players in transport infrastructure construction and urban development, has won the maintenance contract for the Deerfoot Trail in Calgary, Alberta.
Worth more than €80 million (around C$120 million), the contract calls for the daily maintenance of Deerfoot Trail. It includes winter maintenance, maintenance and upkeep of infrastructure (bridges, roads and drains) and equipment (crash barriers, signage and lighting), as well as green spaces.
With an initial term of seven years, the contract includes an option for a three-year renewal and will come into force on 1st August 2019.
The Deerfoot Trail is a two or four-lane dual carriageway extending from the north of the south of Calgary, a city with a population of over 1 million. The motorway was named in 1974 after Deerfoot, an exceptionally fast long-distance runner of the Siksika North American Indian Nation. It is part of the CANAMEX corridor, a transport infrastructure linking Canada to Mexico via the United States, and is the busiest urban motorway in Alberta, with daily traffic of over 170,000 vehicles.
This new contract strengthens Eurovia's position in maintenance services, with over 60,000km of road managed worldwide. In Alberta, Carmacks is also in charge of maintaining two other important urban motorways: North Stoney Trail in Calgary (until 2039) and Northwest Anthony Henday Drive in Edmonton (Until 2041).