ETM scoops green prize at this year's Business Leader Awards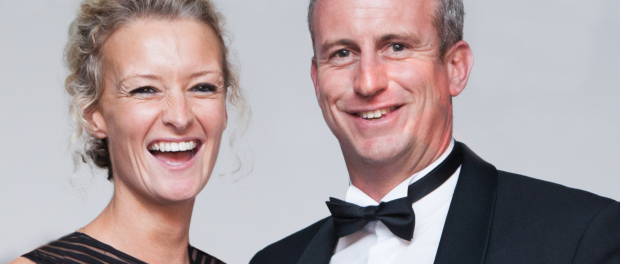 Bristol highways maintenance and recycling company the ETM Group scored a great victory at this year's Business Leader Awards, winning Green Business of the Year.
The group, made up of ETM Contractors and ETM Recycling, fought off some stiff competition to triumph at a glittering black-tie evening in front of 600 guests at the South West's biggest and most celebrated business awards event of the year.
The awards, hosted by comedian Russel Kane and featuring a champagne reception, gala dinner and charity casino, were open to businesses across the region and judged by an independent panel of experts who spent several weeks assessing entries and visiting businesses.
A record number of more than 200 award entries were received this year and judges commented that the calibre of entries was incredibly high.
The judges were impressed with ETM's dedication to diverting waste from landfill and their continued drive to improve their processes and recycling rates.
This was demonstrated by ETM's £4million investment in a new state-of-the-art zero waste to landfill recycling plant which will allow them to double the amount of waste they accept and process from 70,000 tonnes to 140,000 plus.
It will also enable ETM to process that waste more efficiently, meaning they can get through around 80-100 tonnes of material per hour, a quantity that takes them 24 hours to process currently.
The plant is currently being built on ETM's existing site and it will be the first of its kind in the South West.
Amy McCormack, Director of ETM Recycling, commented: "We were absolutely thrilled to win the Green Business of the Year award. Given the calibre of the businesses that were in the room, it was great to come out on top – now we can say we are an award-winning business.

"The ETM Group have always had a huge passion for recycling so it was great to receive recognition for all of the hard work everyone at ETM puts in.

We have grown hugely in the last couple of years and while the new plant is a massive investment for us we feel it will be a huge benefit to the city of Bristol."
The award win is the latest piece of good news for the company as it heads into 2019 with serious ambitions to further cement its place at the forefront of the recycling and plans for future growth.
As well as the investment in the new plant, ETM Contractors recently announced a turnover of £18.3million, which is a 24% increase on last year, and was helped by ETM Recycling's turnover of £6million, which was an increase of 35%.
ETM Recycling is a family-run business that offers waste management, recycling and skip hire from its fully equipped waste transfer centre. It is one of the few recycling facilities in Bristol to achieve more than 94% recycling of all waste that comes through the centre.