ENGIE builds 43 new homes as part of £12 million Warburton Terrace project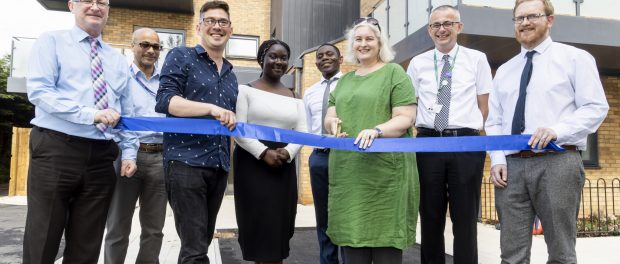 Project will provide 100% affordable rent to occupiers
ENGIE, the leading regeneration, energy and services group, has completed building works on a £12 million scheme, which has seen 43 new homes constructed in partnership with Waltham Forest Council.
The development comprises of 27 houses and 16 flats, three of which are fully-fitted disability flats, and forms part of the council's continuing commitment to providing quality new homes for residents – with 100% affordable rent.
The £12 million scheme, which is part of a wider £300 million programme, was created to help with the demand for more housing in the borough.
The scheme has taken 16 months to complete, and the majority of the homes are now occupied, with residents having moved into the portfolio of newly built properties, ranging from one and two bedroom flats to two, three and four bedroom houses.
Dan Germann, MD of London and South Developments at ENGIE, commented: "We have been working on the programme for several years, and this is the 16th site we have completed for Waltham Forest as part of its housebuilding scheme.
"It's great to be part of the team that brings the affordable housing vision to life and supports local families, and we're very excited to see how our partnership develops moving forward, allowing us to make greater sustainable places."
Councillor Simon Miller, Waltham Forest Council's Cabinet Member for Economic Growth and Housing Development, said "We have tough targets to meet to provide the expected 18.000 new homes needed in Waltham Forest over the next 10 years, but we are determined to make as many of those homes available for affordable rent as possible. "This high quality development in Warburton Terrace helps us deliver our promise to have a decent roof over the heads of all of our residents as it is 100 per cent affordable rent and includes family homes which are very much in demand."