Dyer & Butler Awarded Place on Eastern Highways Alliance Framework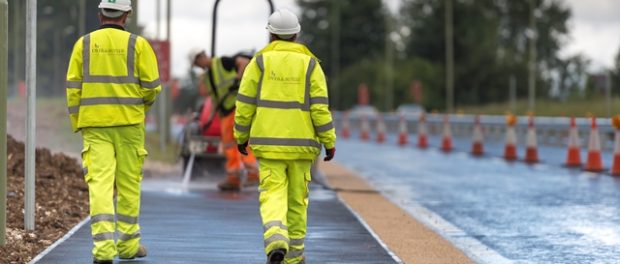 Dyer & Butler, a part of M Group Services, has been awarded a place on the Eastern Highways Alliance (EHA) Framework 3.
Ten councils in the East of England have launched the framework for delivering highway maintenance and improvement schemes that could be worth up to £400m over four years. The framework has been divided into three separate Lots, with Dyer & Butler appointed to Lot 1 covering projects with a value of up to £2m.
The framework will provide benefits to the way local authorities in The East of England deliver highway works. The councils say the framework will aim to reduce the time and cost of such projects and provide an efficient and effective way to procure investment in highways.
The exercise was led by Essex County Council on behalf of the Eastern Highways Alliance which has been in existence for the last eight years.
Cllr Kevin Bentley, Deputy Leader of Essex County Council and Cabinet Member for Infrastructure, said: "The creation of the Eastern Highways Framework 3 has been a huge task, led by Essex County Council, in collaboration with the authorities of the Eastern Highways Alliance.
"It is innovative thinking and partnership working like this which demonstrates how local authorities are collaborating together in adapting to the challenges we face."
Dyer & Butler Highways Director Simon White commented: "The EHA is a fantastic example of how local authorities are collaborating to create strong partnerships and to address the challenges we currently face and we are delighted to have been chosen as a principal contractor for EHA Framework 3.
"Dyer & Butler teams across the East and South-East will support the EHA through the delivery of schemes that will typically involve highway improvements, highway infrastructure works and public realm works for town centre enhancements."
The members of the Eastern Highways Alliance are: Cambridgeshire County Council, Central Bedfordshire Council, Essex County Council, Hertfordshire County Council, Luton Borough Council, Norfolk County Council, Peterborough City Council, Southend-on-Sea Borough Council, Suffolk County Council and Thurrock Council.