Dyer & Butler Appointed to Complete Underbridge Strengthening Works on Behalf of Network Rail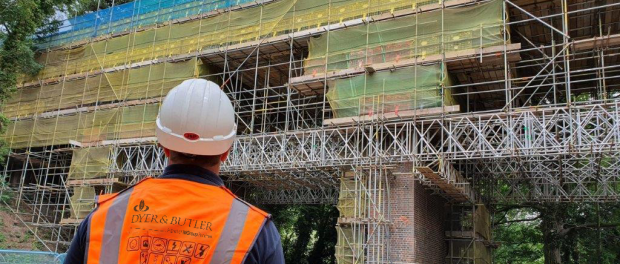 Dyer & Butler, a multi-disciplined engineering services specialist focused on essential infrastructure including airports, railways and highways, and a part of M Group Services, has been awarded a contract to deliver underbridge strengthening works on behalf of Network Rail.
Dyer & Butler will headway the project from detailed design stage through to project completion, scheduled for completion in March 2021. The scope of works will include steelwork repairs, surface preparation and painting, brickwork repairs and new ballast boards.
The strengthening works will take place at three different locations across Network Rail's Wessex route:
Station Road, Leatherhead (Surrey)
Emsworth Road (Portsmouth)
Queen Elizabeth Road (Kingston upon Thames)
"Our in-house Bridge Refurbishment team is led by Operations Manager, Jeff Taylor, who has been working on metallic structures since 2002," Chris Darlow, Rail Director, commented. "Our portfolio includes over 180 bridge structures. By drawing on this collective experience, we will bring innovation and best practice to overcome the challenges of delivering bridge strengthening schemes. Our in-house expertise gives us flexibility and control to address complex interaction between painting, steelwork modifications, scaffolding, associated civil works, fabric and operational permanent way in the rail environment." Robert Haley, Dyer & Butler Project Manager, commented: "We're delighted to have been appointed to deliver these underbridge strengthening works across Network Rail's Wessex route. These works will deliver important structural amendments, ultimately making the railway safer and stronger, with minimal traffic disruption in the process."